No British Grand Prix after 2019? BRDC triggers break clause over Silverstone
Silverstone's owners flip the kill switch on contract with Liberty Media to stem huge losses from hosting the event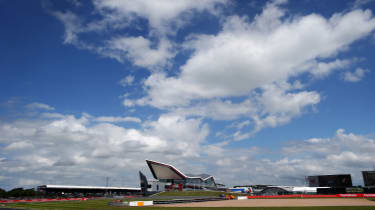 The British Racing Drivers' Club (BRDC) has triggered the break clause in its contract with Formula 1 owners Liberty Media to stop hosting the British Grand Prix at Silverstone.
That means that unless a new deal is reached in the meantime, 2019 will be the last year of the British Grand Prix, with no viable alternative circuit currently in the offing.
The move comes as the BRDC announces that in the last two years alone, the BRDC has made a net loss of £7.6 million hosting the British Grand Prix. Much of that loss stems from an escalator clause within the BRDC's contract with Liberty Media, which has seen its fee to host the race increase faster than inflation since the 2009 contract was signed.
The 5 per cent escalator means Silverstone has paid £16.2 million to host the race in 2017, up from £11.5 million in 2010 - or £2.8 million more than it would have increased by through inflation alone.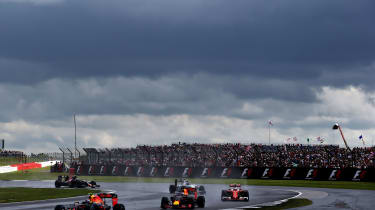 The BRDC owns and runs Silverstone, the only British circuit to have hosted a Formula 1 race since the European Grand Prix at Donington in 1993. A recent letter stated that the club wished to keep a British Grand Prix at Silverstone, but revealed the organisation was deliberating whether or not to break the contract it has with Formula 1 to continue to host the race until 2026.
That original letter revealed that the BRDC could to end the contract early if they informed Formula 1 before the 2017 race - a situation that has now occurred.
Many of the circuits that appear of the F1 calendar make a huge financial loss when hosting Grands Prix. In the letter Grant explains that Silverstone has, in the past, 'done better than most' thanks to large and enthusiastic crowds. The fear is that future races may not be as successful and a particularly costly Grand Prix would be 'potentially ruinous'.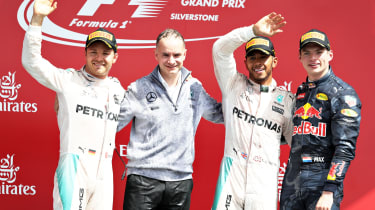 Despite the apparent success of last years British Grand Prix in July, where 139,000 spectators attended the race that was won by British driver Lewis Hamilton, it still didn't meet budget expectations. The circuit gets to keep the money raised by ticket sales and a proportion of the hospitality revenue. However, the race organisers, not the circuit, keep the vast income that comes from broadcasting the race and from sponsorship.
> Click here to read more about the Silverstone Heritage Experience
The news comes just after the circuit has been awarded a grant from the National Lottery to create the Silverstone Heritage Experience. The new centre will be located in an old World War 2 hanger near the circuit and will celebrate Silverstone's past and the impressive races that have unfolded on the track.
The BRDC confirms it is still in talks with Liberty Media 'about finding a solution that secures the long-term financial viability of the event'.