2019 Formula 1 season preview - the new cars, new rules and what to expect
Another year of F1 action is on the horizon. Here's all you need to know about the 2019 season
The contenders have been shown, drivers are in place and the dates are set. Formula 1 2019 is about to kick off with a bang, but before the green lights switch on for the first time in Melbourne in March, let's take a look at the contenders and who might be the best bet to usurp the increasingly indomitable Lewis Hamilton as he aims to claim his sixth F1 drivers' championship title. 
Many suspect that it will remain a two-way fight in the constructors' championship between Mercedes-Petronas and Ferrari, but the midfield is bound to be a closer fight as Red Bull tackles the inevitable complexity of changing over to Honda power while competing against Renault F1, Racing Point (formerly Force India Racing) and HAAS for that third place in the rankings.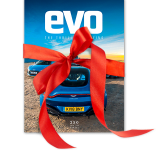 Subscribe to evo magazine
If you're passionate about the world's greatest performance cars, experience the thrill of driving with evo magazine. Try your first 5 issues for £5.
> Click here for our latest evo car pictures of the week gallery
McLaren is hoping that its switch to Renault power will finally lift it off the bottom of the timing sheets, while Williams also has its fingers crossed for a more encouraging year after languishing at the bottom of the midfield during the last season.
The cars:
The 2019 cars are not massively different from last year's, but the rule changes imposed have been the first steps towards a more significant overhaul in 2021. These changes have been focused around making the cars less susceptible to turbulence when closely following another car, thus encouraging overtakes and the kind of action that many have been missing in the recent few years of F1.
These changes culminate in a new front wing design that is wider but also more simple than before, stabilising the drop in downforce for the car behind by as much as 20 per cent over the 2018 car. To further this effect, the rear wings will now be narrower and sit taller than before, again reducing the effect on the car behind. The DRS opening is now bigger, too, increasing from 65mm to 85mm for greater efficacy when in operation. There is a myriad of other smaller aero details that have also been changed for 2019, but all of these have a common goal: to encourage overtaking.
The teams and drivers:
Mercedes-Petronas
Mercedes-Petronas has been enjoyed a winning formula over the last five years, and we have no reason to believe this won't continue. Last year's driver line-up will remain, Lewis Hamilton and Valtteri Bottas both being carried over to the new season. Mercedes-Petronas might be in a good place, but it is arguably in the most pressured position because of its need to maintain that clear gap between itself and Ferrari.
Ferrari
After years of getting closer to Mercedes-Petronas, Ferrari is hoping that 2019 will be the season when a red car will once again top the championship standings. To help in that effort, not only have Ferrari's cars been worked on, but the team has seen fit to pair number one driver Sebastian Vettel with the Monaco-born rookie Charles Leclerc, who impressed on track last year in the Sauber Alfa Romeo.
Red Bull
There have been big changes in 2019 for Red Bull, namely the loss of Renault engines and its star Aussie driver Daniel Ricciardo. Still, Adrian Newey's inherent skill in designing standard-setting chassis should keep Red Bull strong, despite its new and so far underwhelming engine supplier, Honda. Pairing with Max Verstappen will be previous Toro Rosso driver Pierre Gasly.
Renault
Renault is banking on its power unit now finally being up to scratch, and with last year's third-placed driver Daniel Ricciardo now heading the line-up alongside Nico Hulkenberg, 2019 looks like it could yield real results for the French team.
McLaren
McLaren is hoping to wash aside years of uncompetitive racing now the Honda power unit has gone, with Renault engines taking its place. The team's driver line-up has also gone through a shake up, with Carlos Sainz making the move over from Renault and pairing with 2019 rookie Lando Norris.
Williams
Williams is the other British team longing to emerge from a challenging couple of years, hopefully now properly utilising the Mercedes power unit that has been winning races for the last six years. Williams will also see the return of a long-time F1 favourite Robert Kubica, returning for the full season alongside F1 rookie George Russell.
Rich Energy HAAS
American team HAAS has not only picked up a distinctly retro-vibed livery, it is hoping to consolidate its placement at the upper end of the midfield with some strong points finishes. HAAS's driver line-up remains as per last year, comprising Romain Grosjean and Kevin Magnussen.
Racing Point F1
Racing Point F1, formerly Force India Racing, has returned with a new name, but familiar pink livery. Another of the strong midfield contenders, Racing Point has kept Sergio Perez in the hot seat, with Lance Stroll defecting over from Williams.
Toro Rosso
Toro Rosso will continue its racing with Honda power units, after having essentially acted as a testbed for Red Bull in 2018. Russian Daniil Kvyat will maintain his seat, although he will be sharing the garage with another 2019 rookie, Alexander Albon.
Alfa Romeo Racing
After one year as title sponsor, Alfa Romeo has now completely taken over the Sauber F1 team branding, and will race with Ferrari power and an ex-Ferrari driver: 2007 champion Kimi Räikkönen. Antonio Giovinazzi will be at his side. The Alfa Romeo Racing outfit punched above its weight last year, but with McLaren returning to a proven power unit, the team will have to work hard to match its rival on the track.