London to host first 'F1 Live', bringing the sport closer to fans
First 'F1 Live' show in Central London to kick off on July 12 before the British GP at Silverstone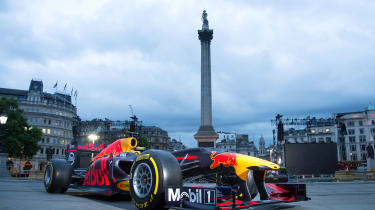 Want to experience all the pomp and circumstance of the British Grand Prix, but can't make it up to Silverstone for the main event? Formula One, in conjunction with all ten teams, is putting together what it's calling 'F1 Live' - an exhibition of all that the sport and the teams have to offer for the fans, held in Trafalgar Square in Central London. 
Under new owners Liberty Media, the F1's push to bring the sport closer to fans is evident in this new event, targeting both current and future fans of the sport with different levels of engagement for those at a school age as well as us who are young at heart. 
> Click here for our latest evo motorsport pictures of the week gallery, featuring the last round of the F1 from Austria.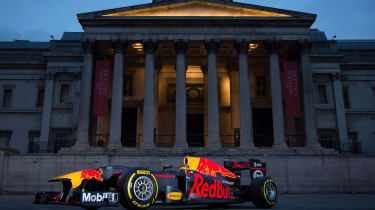 Both current Formula One drivers and other celebrities will be attending the event, with the main showcase being a set of F1 cars lined up along the front of the National Gallery. There will also be a moving display running between Whitehall and Trafalgar, as well as interviews with the drivers and music performances.
London Mayor Sadiq Kahn has said "F1 Live London is a brilliant opportunity to show young people in our city that learning about science and engineering can provide them with fantastic careers, and can be great fun. It will also bring fans of all ages and backgrounds together to celebrate a sport they are passionate about and in which Britain is a world leader."
Considering so much of the sport is conducted right here in the UK, if Liberty's renewed focus on the fans is much to go by, we could expect some pretty interesting changes to a sport that has long been struggling with its own over complexity and lack of engagement with fans.