Aston Martin posts first-half profit thanks in part to DB11
Aston Martin's revitalised model line-up continue to drive profits upwards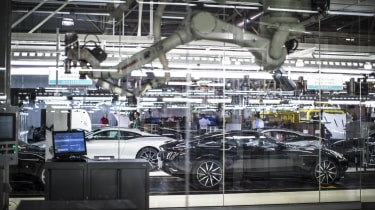 Aston Martin's financial outlook is looking good after the Gaydon based manufacturer posted a £21.1m half-year profit. By comparison, in the same period last year, Aston Martin posted a loss of over £82m, proving that the vast investment in new product development and new alliance with Mercedes-Benz has started to reap its benefits for the often-vulnerable manufacturer.
In part due to strong demand for the all-new DB11, Aston boss Andy Palmer said: "Aston Martin is accelerating financially with our third successive quarter of pre-tax profit. Our improving performance reflects rising demand for our new DB11 model, as well as for special edition vehicles and the ongoing benefits of our Second Century transformation plan."
> Click here for our review of the DB11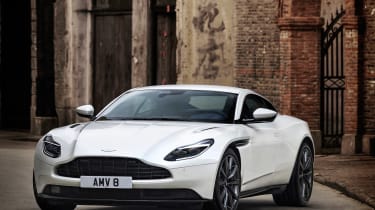 Aston Martin's sunny outlook is set to get brighter too, with an all-new V8 Vantage replacement on the horizon, as well as the construction of a new manufacturing facility in Wales.
This new factory is due to start building the DBX SUV upon its launch in 2019, opening up the brands capability to sell more vehicles than ever before in its 104 year history. 
In the meantime, limited edition models like the Vanquish Zagato and continuously strong sales of the V12 Vantage seem to be providing the ideal support base for these all-new models and indeed Aston Martin itself to grow in success.