Online car sales platform BuyaCar to prioritise NHS and key workers
Dennis's digital motoring retailer announces changes to support the sale and delivery of vehicles to NHS and key workers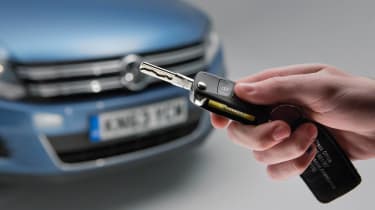 Digital automotive retailer BuyaCar has confirmed it will implement a suite of changes to its operations to ensure those on the front line of the Covid-19 crisis will be prioritised in the sale and delivery of new vehicles.
BuyaCar, sister company to Dennis Automotive, announced last week the removal of delivery charges and a new contactless delivery service to ensure the safety of both its customers and workers, but has now gone one step further in offering an inclusive two-year warranty service for any customer considered a key worker.
As with many sectors, BuyaCar's trading has inevitably slowed due to the economic slowdown caused by the coronavirus pandemic, but the company has pledged to continue for as long as it can maintain a viable supply of vehicles. A total of 27 vehicles have so far been successfully delivered.
BuyaCar has secured a further 13,500 vehicles, all of which are able to be purchased and financed through a digital platform before being delivered to customers. This process overcomes the lockdown conditions currently in place across the UK, ensuring new vehicles reach those who need them most.
Andy Oldham, chief executive of BuyaCar, said: 'Like any responsible business, we constantly review the feasibility of continuing to trade during this crisis and we remain determined to do what we can to help in the fight.
'Many dealers continue to maintain their behind-the-scenes operations. As long as we are able to maintain reliable supplies of cars from them, help customers to finance them and receive them cleanly and safely, we will do so.
'For the moment our guiding principle is that essential workers don't just want a new car, they often need a new car, and our mission is to do whatever we can for those people until the coronavirus crisis is under control.'