Pagani Expansion
Plans for a new factory and new car on the way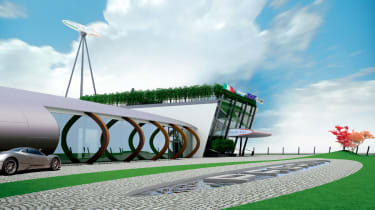 Plans have been approved for an all-new Pagani factory that's three times bigger than the existing facility and which will be ready in time for the launch of the C9 in 2010.
The new car will be built in far greater numbers than the Zonda, so this represents a big investment for the company. Pagani, which has over 20 years' experience in advanced composites, is rare in building almost the entire car except the powertrain in-house.
Development of the C9 is progressing well with four prototypes currently undergoing 800,000km of durability testing. With AMG supplying the engine exclusively to Pagani, the C9 has to go through the normal Mercedes development cycle, including testing the car in all weather conditions, from +48 to –30degrees Celcius.
Extra Info