Three-door Civic gets sporty
Honda has released the first photos and details of the Civic three-door and is positioning it as a sporting model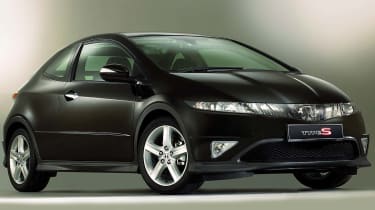 Honda has released the first photos and details of the Civic three-door and is positioning it as a sporting model, distinct from the five-door.
To reinforce the difference, the three-door will be available only as the Type-S, a trim level that won't be offered in the five-door line-up. It will have firmer suspension settings, a 20mm wider rear track, model-specific alloy wheel designs and big-bolstered front seats.
1.8-litre petrol and 2.2-litre turbodiesel engines will be available, both producing 138bhp. The Type-S debuts at the London Motor Show.