New Triumph Company: Environmental Triumph
Concept car aims to be green and sexy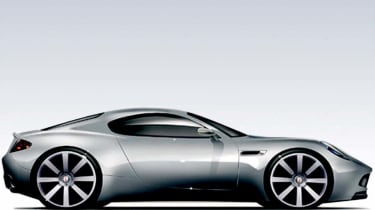 Although this concept has been produced by an outfit called the New Triumph Company, don't hold your breath for the rebirth of a famous old British name – BMW retains the rights to the Triumph badge and isn't about to hand it over.
However, the New Triumph Company hopes to produce a full- scale model of this hybrid sports car – styled by design student Pellumb Gurra – in time for next year's Frankfurt motor show in September. The company was set up in 2004 to create fuel-efficient, low-carbon-footprint sports cars that regular folk (as opposed to card-carrying greens) might actually want to buy. It aims to get funding by entering international competitions that reward entreprenurial environmentalism in the automotive field with large cash prizes.
As well as pushing forward with its composite-bodied hybrid sports car, the New Triumph Company is planning to establish a hybrid rally championship called the RallyE Series, to promote the idea of alternative drivetrains.