Loss of licence insurance: Specialist insurance offered for millions facing disqualification
With millions of UK drivers only one speeding ticket away from disqualification, specialist insurance is now available to help you cope if you lose your licence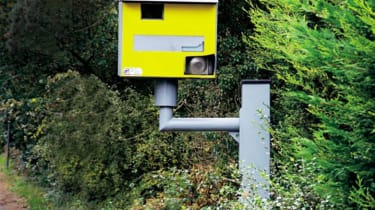 The good folk of planet evo take great care to obey the speed limit (cough, cough), and arm themselves with GPS speed camera location tools, but despite the best-laid plans, Britain's drivers are collecting penalty points in their droves.
As of April 2007, 1.3 million motorists in Britain have 9 points on their driving licence - up from only 200,000 just two years ago. That explosive increase in numbers means an ever larger percentage of the driving population face disqualification the next time they fall foul of a surprisingly-placed Gatso, or are caught on the phone while driving.
Given that 2.5 million people were caught on speed cameras last year, and that a whopping 5.4 million drivers have points on their licence already, it seems that a disqualification epidemic is round the corner. To cater for this looming transport problem, a new product from specialist insurance company Drive24-7 is offering licence insurance for motorists who've already collected points on their licence.
Up to £30,000 cover is provided to cater for alternative travel - bus, chauffeur, taxi, train or plane - for people with up to 8 points. In the highest category, drivers with 9 points or more on their licence will be covered for up to £12,000 of alternative travel.
The insurance starts at £199 for motorists with 0-6 points on their licences, rising to £229 for applicants with 7-8 points and £249 for motorists with 9 points.
For more information, as well as full terms and conditions, visit Drive24-7's website via the link below.