Baby Aston
Aston Martin Cygnet pairs luxury with a compact low emissions Toyota iQ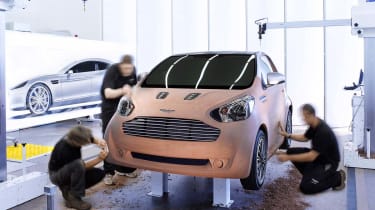 Aston Martin will use the world's smallest four seater, the Toyota iQ, as the basis for a new luxury car to be exclusively built and sold to Aston owners. The company says that the Cygnet can be tailored to any customer's requirements.
President of Toyota Motor Europe, Tadashi Arashima, sees the 'Cygnet' as a perfect choice for "the Aston Martin owner looking for that second or third car, which is luxurious and eco-conscious".
The Cygnet is expected to go on sale by the end of next year for £20,000 but will only initially be available to Aston owners and those with cars on order.