Video: Nurburgring in the snow: Video: Nurburgring in the snow
Think the Nurburgring is difficult in the wet? Try it in the snow. In a single-seater Formula race car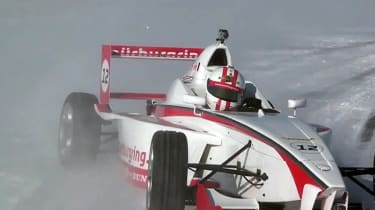 In -16 degree conditions on a snow-lined Nurburgring GP circuit, chief race instructor Andy Gülden tackled the track in a Nurburgring Formula race car.
Just as you might expect Gülden to complete his first lap of the GP circuit, the camera fades out, and we are transported onto an equally cold and snowy Nordschleife. Prepare yourself for lots of sideways action!
Thanks to David Yu on the evo forum for the tip.