Nevada to get its own 'Nurburgring'?
Rumours of a plan to build a replica of the Nordschleife in the Mojave desert have surfaced. But is it actually possible?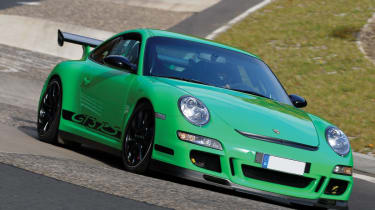 A recent interview with US race track tycoon Burton Smith, CEO of Speedway Motorsports - the company that runs the Las Vegas Motor Speedway and Infineon Raceway among others - revealed some possible new plans to construct an identical replica of the 13-mile Nurburgring Nordschleife... In the Mojave Desert just outside Las Vegas!
The idea behind the plan is to create a more stable test facility for manufacturers to develop cars, with the 'real' 'Ring falling pray to harsh winters, and varying weather at the best of times.
It does leave us wondering one thing though. Even if the mammoth project got the go-ahead, is it actually viable to re-create the 302m variation in altitude from the highest to the lowest point of the Nordschliefe in a flat desert? Only time will tell, but it sounds like a enormous engineering task.