Algarve Classic Festival
This historic event has grown massively since it was first initiated back in 2009, it makes a nice closing weekend to a full international calendar.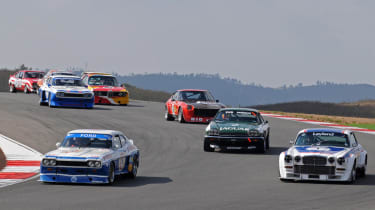 In the spirit of the huge historic motorsport festivals like the Goodwood revival, Spa six-hours and Le Mans Classic, the Algarve Historic Festival was founded at the recently built Portimao circuit in Portugal - bringing together over four decades of  cars in one huge weekend of motorsport.
It's Portugal's biggest historic motorsport festival, and taking place between 18-21 October makes this one of the last on the international calendar, and is for a lot of competitors the last event before cars are packed away for the winter.
The racing at these events is some of the most entertaining as a spectator, and the spectacle of so many different eras of cars in one place is fantastic. The cars taking part range from pre-war sports cars and pre-1961 racers in the Stirling Moss Trophy, to the extremely powerful Touring cars of the late-'70s and early-'80s.
For more information, visit: autodromodoalgarve.com