Motorists decide against electric cars
In a recent poll by YouGov, more than 69 percent of motorists think that electricity is not a better, long-term alternative to conventional petrol and diesel-powered cars.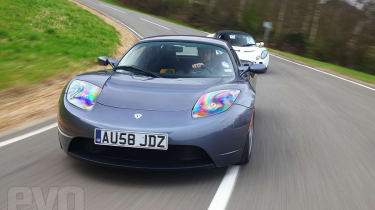 A poll by market research company YouGov has highlighted that motorists are not convinced that electric power in cars is the long term solution.
Of the 2000 people asked, only 25 percent agreed with the statement: 'electric cars are the only real future alternative'.
Of the sample group, 50 percent consider hydrogen to be a more sustainable offering and longer-term alternative to pure electric power in cars, and 41 percent believe that more efficient petrol and diesel engines will offer a better longer-term solution.
It's an interesting period in history for car manufacturers, because there's no set formula for producing an  alternative-fuel car. It was apparent at the Geneva motor show that every company is striving for greater economy, through different systems, and many are working on full electric or hybrid propositions in the hunt for lower CO2 emissions - but most are going about it in unique ways.
Performance cars are more efficient than ever, and with ecologically-sound supercars like the Porsche 918 Spyder and Honda NSX on the way, the search for low-polluting and very fast cars still registers high on many manufacturers list of priorities.
What this survey helps to show us though, is that there is still no clear public favour for electric cars - but with so many people actually aware of the alternatives, they certainly are thinking about it.