Exclusive: Dany Bahar interview
In an exclusive interview with evo Lotus CEO Dany Bahar has given us the official line on the latest developments within Hethel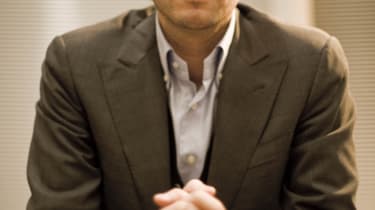 Following on from last week's rumours of a crisis inside Lotus, evo has scored an exclusive interview with company CEO Dany Bahar...
Q: What's the current situation at Lotus?
A: From where we were when we last spoke six weeks ago, it has definitely changed for the better and over the last few days, Lotus has received enough funding from Proton to resume production. This process started on the 1st April and by the 1st May, I expect we will be back to producing around 44 cars a week.
Q: Are all Lotus models going back into production at the same time?
A: First will be the Elise, then the Evoras and finally the Exige S. We have 1162 orders to fill [189 Elise, 156 Elise S, 350 Exige S, 182 Evora and 250 Evora GTE models] - which is incredible.
Q: Have you had many cancellations?
A: Very few, actually... [Bahar claims it's just 18] - It again shows the trust in the brand and more importantly, the excitement in our product, even though we are three months late.
Q: Does this mean the five-year development plan is back on track?
A: No, DRM-Hicom have not accepted it yet - but they have conducted a deep analysis of Lotus over the last three months, that included using external consultants. Once they have read all the reports and analysed the contents, they will make their decision.
Q: The last time we spoke you put this at 50:50, has that changed?
A: I still don't have a feel for what DRB-Hicom will do because they are the shareholders and we simply run the operation for Proton. But after their recent visit to the factory, I think they now appreciate the level of commitment inside Lotus to achieve something special and - perhaps more importantly - the capability within this company to deliver it. The amount of work we have done in the last 18 months was a real surprise to them and this has added a lot of shareholder value. However, it only gives you a return if you continue to invest and that's what I don't know yet.
Q: How long will this process take?
A: It's a big decision for them to make, so I suspect it won't be made for some time but I hope we will know by the end of May.
Q: Until that decision is made, can you to work normally?
A: The accelerator is not fully pressed but at least we are not like we were three months ago when we had no funding to work on the new projects. We are getting future funding but just in little bits and pieces, so we have not got 12 month visibility, just a few months at the moment. But this is so much better than it was before. The main funding will go in line with DRB-Hicom's decision to either find a new owner, partner or with them offering full financial support.
Q: So DRB-Hicom could sell a share in Lotus?
A: Yes, that could happen. I think the new owners are considering all their options and what they have in hand and if there is someone to help them on their way, then they could consider selling a proportion of Lotus.
Q: If DRB-Hicom decided to sell Lotus to a foreign buyer, do you think the factory could move abroad?
A: There has been some speculation about this but look at the recent purchase of Volvo by the Chinese. They never considered moving Volvo to China and the company is doing very well now. With Lotus only building 2000 to 3000 cars a year, it would make even less sense to move Lotus to another location. Imagine the Chinese or Americans buying Ferrari, no one would ever consider moving the Ferrari factory abroad and it would be the same for Lotus.
Q: Do you think HRM-Hicom actively want to sell Lotus?
A: No, if they were looking for a fire sale, it would have happened months ago. I also believe they would not have taken this much care and time in the due diligence process - or hired the consultants - if they didn't want to understand the business. There was never any thought of administration either because it doesn't make any sense.
Q: Is your contract with Lotus as CEO unchanged?
A: Yes; all the employment contracts with the senior personnel at Lotus are unchanged, including mine. We will show you two new Lotus cars at Goodwood in July and these are really fun. We want to show Lotus is going in one direction, going upwards, and not being distracted by this shareholder discussion. That's very important, especially to everyone working at Lotus.