Carroll Shelby dies
Carroll Shelby, the legend that created one of the Shelby Cobra, won Le Mans and set up the Carroll Shelby Foundation, has died aged 89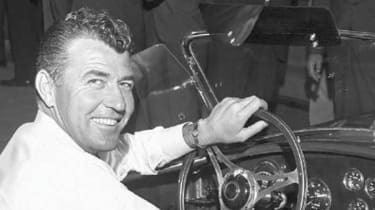 Caroll Shelby, Le Mans winner and creator of the legend that is the Shelby Cobra, has died at the age of 89.
Born in Leesburg, Texas, in 1923, Shelby won his first race in 1952, taking a number of wins over the following two decades. One of his greatest victories was winning the 1959 Le Mans 24 hours teamed with Roy Salvadori. Shelby also raced for Maserati and Aston Martin in Formula 1 before retiring from motorsport completely due to his long-standing heart condition in 1959.
Shelby went on to start the Shelby American company, importing the AC Ace into the US, shoehorning a Ford V8 engine into the front of the lightweight British sportscar - giving birth to one of the most recognisable and successful racers in history.
Shelby remained active in managing his companies – Shelby American has a thriving parts business as well as a line of muscle cars including the Shelby GT500 Super Snake, Shelby GT350 and Shelby GTS, plus a limited number of the 1960s Shelby 289 'street', 289 FIA, 427 S/C and Daytona Coupe Cobras – as well his charity, the Carroll Shelby Foundation, until his death. He endured both heart and kidney transplants in the last two decades of his life. The Foundation helps children battle life-threatening illnesses and funds scholarships in automotive education.
Carroll Shelby leaves a wife, sister, three children, six grandchildren and four great grandchildren.
www.carrollshelbyfoundation.org