JLR sales and profits rise
Jaguar Land Rover shows signs of growth after a surge in demand from China and launch of the popular Evoque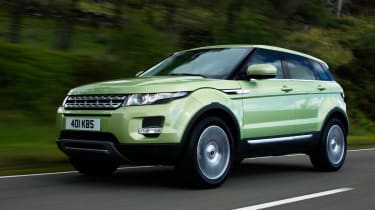 Both Jaguar and Land Rover have shown significant growth in the past 12 months, with Jaguar sales up 5% over 2011, but Land Rover is the biggest winner, with total sales up 33% - fuelled by high sales of the new Evoque worldwide.
The company announced pre-tax profits of £1.5bn in 2011-2012, up from £1.12bn year-on-year, a record profit for the company.
JLR has been looking to expand its presence in China, recently announcing a partnership with local firm Chery. China looks set overtake the UK as the company's biggest market, with figures showing a sales rise of 76% year-on-year to 50,994, not far behind the UK's 60,022, a smaller but still respectable 3.2% rise.
During the first three months of the year, Land Rover has sold more than 60,217 Evoques, a substantial chunk of the 83,903 total Land Rover sales in the same period. Jaguar has stated that its rise in sales are mainly down to the launch of the 2.2-litre diesel XF in Europe, and the smaller-engined tax-friendly XJs in China.