Professor Sid Watkins dies
The neurosurgeon who transformed medical practices in modern F1, has died from a heart attack at the age of 84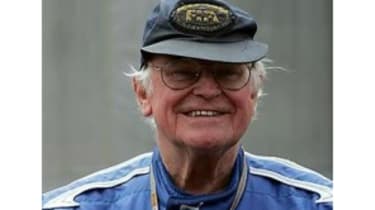 Professor Sid Watkins was F1's official medical chief from 1978 until his retirement in 2005. He transformed the way medical treatment was handled in the sport. He passed away on September 12 at the age of 84.
Known as 'The Prof' by many, Watkins was a close friend to many drivers, most notably Ayrton Senna. Watkins was on the scene when the Brazilian died following his crash at Imola in 1994.
The tragic weekend, which also saw Roland Ratzenberger die and Rubens Barrichello suffer life-threatening injuries, lead to Watkins's appointment to the FIA Expert Advisory Safety Committee – helping to introduce changes that have since saved the lives of many drivers, with no driver fatalities in the sport since 1994.
He was best known for his work in F1, but was also a full time doctor at Whitechappel Hospital, and set up the Brain and Spine foundation. He will be missed by many.