Dr Alex Moulton (1920-2012)
Dr Alex Moulton CBE, the man behind the original Mini's compact rubber suspension system and the revolutionary Moulton Bicycle, has died at the age of 92.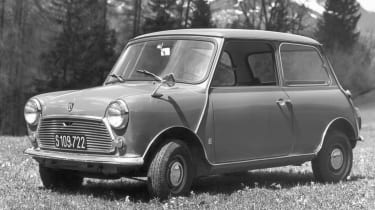 Born on 9 April 1920, Dr Alex Moulton CBE was an inventor from a very young age, and after studying engineering at Cambridge, went on to join his family's rubber company, Spencer Moulton and Co, after a short stint working at Bristol Aeroplanes on engine development during World War II.
Moulton later set up his own company, Moulton Developments. This was where the cheap, compact and highly-effective rubber cone suspension and Hydrolastic suspension systems were both developed – helping to make his colleague Alec Issigonis's Mini a viable proposition in 1959.
Moulton's Hydrolastic system was used in various BMC cars from the 1960s through to late 1970s, and evolved into the later and more accomplished Hydragas setup, which was used for many years in various BL/Austin Rover products – including the Princess, Allegro, Metro, Rover 100 and even surviving on to 2002 in the MGF – providing a high level of ride comfort and composure for all.
Just one of Alex Moulton's other great engineering achievements was his compact small-wheeled Moulton bike - a universally well regarded design that's still in production today.