Dick Trickle: 1941-2013
Former NASCAR Rookie of the Year Dick Trickle is found dead, aged 71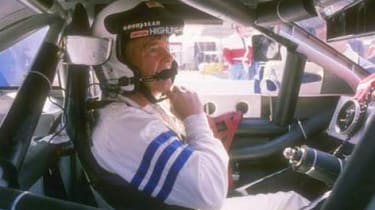 Celebrated NASCAR driver Dick Trickle has died.
Trickle – aged 71 – was found with a single gunshot wound, apparently self-inflicted and suggesting suicide.
Much of his motorsport career was in short track racing, but Trickle is most famous for being crowned NASCAR Winston Cup Rookie of the Year in 1989 at the age of 48 (and while a grandfather), making him the oldest driver to pick up the title.
He's also known for drilling a hole in his helmet, allowing him to smoke while racing.
NASCAR chairman Brian France's statement said 'Dick was a legend in the short-track racing community, particularly in his home state of Wisconsin, and he was a true fan favourite. Personalities like Dick Trickle helped shape our sport. He will be missed.'