Ginetta media academy launches
Michelin and Ginetta launch a hunt for future motorsport writers, the Junior Academy of Media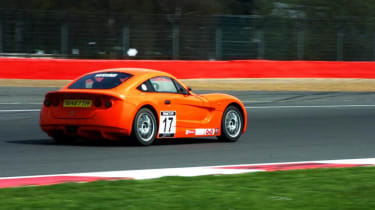 Michelin and Ginetta have launched a new academy. The Junior Academy of Media (or JAM) aims to big up roles in motorsport other than the headline-grabbing racing, with a highlight on careers in the press.
Aimed at those aged between 12 and 16, JAM will run in support of the Ginetta Juniors race programme, which is part of the British Touring Car Championship weekend and sees 14 to 17 year olds racing Ginetta G40s.
The programme will hunt out reporters, picking the best to attend their local round of the Ginetta Juniors race series to create media reports on the day's racing, with exclusive driver and venue access.
Reports will then be uploaded onto the JAM website and, at the end of the 2013 motorsport season, the best writers will be invited as guests of Ginetta and Michelin to the Autosport International Show in Birmingham, where they will meet some of the industry's biggest names.
For more details – and to read the reports of JAM writers so far – head to www.jamedia.info