New evo app - we want your feedback
The new evo app has launched, and if you have used it, we would love your feedback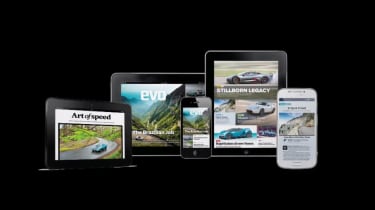 The new evo Magazine app has been launched, and can now be enjoyed on all major platforms – including Apple, Kindle Fire and all Android devices. The app can be downloaded for free via the links below, and enjoyed free for the first 28 days.
And if you've tried it, we want your feedback. Your thoughts are very important - please click here to fill in our short survey.
This is a major update to the evo app. We've redesigned it from the ground-up. Now your articles will download faster, your reading experience will be smoother and you'll still get the same great evo stories, photography and videos. The new app is slicker and updated more often so you're closer than ever to the thrill of driving.
iPhone and iPad users click here to download the app
Android users click here or search for 'evo Magazine' on Google Play