Holden to stop building cars
GM has announced that it is to shut down production of Holden cars in Australia. Details here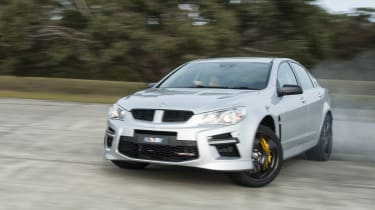 GM has announced that it will wind down production of Holden cars in Australia and New Zealand by 2017. It will mean an end to GM production in Australia, which has been ongoing for over 85 years.
The move follows Ford's decision to phase out Australian production in 2016, and the main reasons all come down to the increasing cost of producing cars in the country and a very strong Australian dollar. As it stands, this would leave Toyota as the only manufacturer committed to producing cars in Australia.
Holden will still exist as part of GM's portfolio, with the likely plan to import other GM products and sell Holden-badged versions through the current dealer and parts networks. The closure of two production facilities will see a total of 2900 people lose their jobs.
This also means that the long-term future of the Vauxhall VXR8, a re-badged Holden, is also in doubt. However the Vauxhall will continue to import the VXR8, including the new and most powerful GTS model – set to be revealed at next year's Autosport International show.