David Brown Automotive announces new British sports car
New carmaker hopes to bring comfort and practicality to a modern British sports car this spring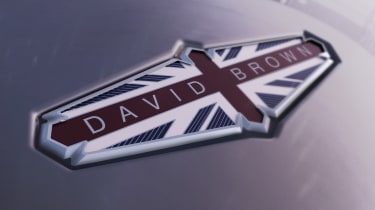 David Brown Automotive has undertaken the daring task of building the unthinkable: a reliable, fast but still quintessentially classic British sports car. To be launched in April, the car will be developed and engineered for the 21st Century driver, whilst possessing classic charm of a traditional British sports car.
As a classic car owner himself, company founder David Brown is more than familiar with the struggles of roadside assistance. It was these struggles however that inspired Brown to dream up his plans for 'Project Judi'. Working with him to create this dream is Alan Mobberley, Land Rover's ex Chief Designer of 19 years, as well as engineering and manufacturing experts, Envisage Group. Having worked in a variety of sectors including the aerospace industry, where cold start issues are just slightly frowned upon, it's probably safe to say Envisage will turn Mobberley's ideas into a practical reality.
This practical reality will consist of both modern engineering and traditional craftsmanship, with a focus on ensuring the car features a bespoke 21st Century chassis design that will provide the underpinnings for an ultimately fast car. The interior will be a place of luxury, handcrafted with parts sourced by Brown himself, combining typically British wood surfaces and leather seats to create a classic finish.
Using this method of building ensures that no two cars will be the same, with each car being built to order. Unsurprisingly this means prices are unlikely to be low, but customers will most likely revel in the exclusivity of owning such a machine. Anyway, it's not like this car has just been knocked together in a shed.
The finished car, a production ready example that will be available for order, will be unveiled at Monaco's extravagant Top Marques Show in April. We'll have to wait until then to see what mix of classic and modern will reveal itself from under the covers.