Mallory Park set to re-open in March
After going into administration last year, Mallory Park is planning to re-open under new ownership. Details here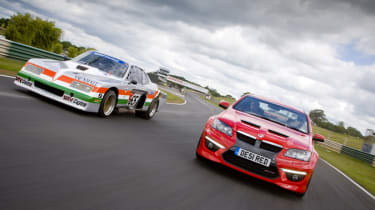 Mallory Park, the Leicestershire race circuit that was forced into administration last year after breaching its noise limits, is set to reopen under new ownership.
Headed by ex bike racers Eddie Roberts and Stuart Hickins, owner Real Motorsport Ltd is holding an opening event on 1 March, with guests including racing teams and celebrities from the worlds of two, three and four wheels.
The news of Mallory Park's reopening will no doubt be very pleasant news to the motorsport community, the circuit being renowned as one of the best circuits in the UK for spectator viewing. Its closure last September came as a surprise after it was forced into administration following five breaches of its noise limits, restrictions that featured in an Act that had been enforced since 1985.
But with the new owners already building their 2014 calendar, there is strong hope a good relationship can be re-built between the circuit and neighbouring village, Kirkby Mallory, the location for many of the noise complaints.
Speaking exclusively to evo, Eddie Roberts told us of how the circuit was doing all it could to ensure the noise limits are not breached in the future.
'We are doing investigations with sound engineers around the race track and outside the track to see where we can improve the noise levels that escape to the village of Kirkby Mallory. Hopefully we will be able to reduce any annoyance from local events.'
'Apart from that, any events we're running will be a lot more user friendly to the residents, because we are not going to be running in the evening with noisy bikes or cars; we're sticking to the traditional days of motor racing. Added to that, we'll be putting on a lot more athletic events including cycling and triathlons. Things are going ahead.'
Also in attendance will be representatives for 353.org.uk, a charity set up after the death of Private Conrad Lewis in Afghanistan. The 21-year old was the 353rd soldier to be killed in the war-on-terror, and his family set up the charity in order to help other heroes in the military community. With all proceeds from attendance fees to going to the charity, there will be more than just the return of racing to the track to celebrate.
With their wealth of motorsport experience and already seemingly positive relationship with the council, Real Motorsport Ltd and the Mallory Park circuit look in good shape to return to business this spring.