Five tyre tips that might save your life
A few quick pointers to help keep your tyres in check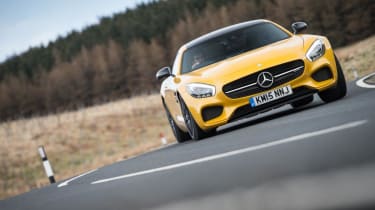 1: Buy the best tyre you can:
Why? Because the better the tyre you buy, the more likely it is to last longer and provide more outright grip.
2: Maintenance:
Tyres are not a 'fit and forget' item: some basic maintenance will make a massive difference. A tyre is essentially a bag full of air, and it's this air that carries the weight of your car, not the tyre. That's why the correct tyre pressures are so important, enabling the tyre to be the right shape for the best contact surface area with the road. 
You should regularly check your tyres for damage, in particular, looking out for any cuts in the tyre. If these expose the metal chords, then the tyre is unsafe and should be replaced. Any unexpected bulges observed in the tyre should also be checked by a tyre expert.
Watch for irregular wear on the tyre tread. If your tyres are suffering in this way you won't be getting the full value from your investment, and they may be wearing dangerously low on a section of the tyre's surface you can't see. Turn the front tyres onto full lock to get a view of the complete circumference of tread; for the rears, crouch down below the rear bumper. If you run your hand over the tread blind, be aware that if the metal cords have become exposed they could cause injury.
3. Understand how your tyres work:
Tyres have a limit of grip over which they won't grip any further. So when you reach those try to give those tyres only one task: if you're emergency braking, keep the car straight if possible; if the car is understeering, don't apply more power or steering lock, do the opposite. 
4. Don't go 'into the mix':
Try to run a set of matching four tyres if you can. If not, then at least have the same brand and type of tyres on each axle – it'll maintain the car's balance.
5. Rotate your tyres as they wear:
With a front-wheel drive car, when the front tyres are worn out swap the rear tyres onto the front axle and put the new tyres on the rear. Repeat as necessary. This way, you'll keep fresh rubber with decent tread on the rear axle even as the car ages.