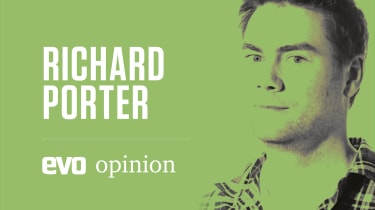 From the size of the mess I had to presume our family car had become target practice for an albatross. Or perhaps a pterodactyl. Either way, it was unpleasant and it needed cleaning off. Which brings me to a confession. In the year since we got our new family car I haven't washed it once. That's not to say I let the paintwork of a factory-fresh car get manky and matt; the car was regularly soaped down, just not by me. Like the idle metropolitan ponce that I am, every time the car got mucky I took it to the local hand car wash place and had it brought back to a shine by a gang of lads in trackie bottoms, including a fella who could achieve the impressive trick of smoking an entire cigarette without touching it once. Worth a few quid just to watch that.
There were two reasons for keeping the car clean in this way. Firstly, I don't have a driveway and the car lives on the street. Secondly, I'm quite lazy. But not so lazy that I can leave the unholy outpourings of a golden eagle's arse all over the roof and windscreen.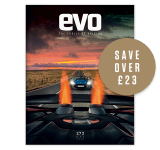 Subscribe to evo magazine
Subscribe today to have every issue of evo delivered straight to you. You'll SAVE 39% on the shop price, and get evo for its original cover price for a whole year!
Circumstances being as they are, I could no longer take the car to the spit and Polish place down the road, but I did want to sort it out because, as we know, bird turds are very bad for paintwork, which is why, last week, I washed our current family car for the first time.
Oh heavens, how did you cope, you poor lamb? Well, it was a bit of a faff getting the garden hose out to the street, but after that, plain sailing. In fact, it was really enjoyable, largely because I'd forgotten how much you discover about a car when you have to rub your hand over every panel.
The family car's a Jaguar I-Pace and, like most electric cars, its design has spent a long time being tweaked and toned for maximum aerodynamic efficiency to the benefit of range. If you've ever wondered why the I-Pace's front wings and bodysides are curvy in the voluptuous Jaguar tradition but its back is quite boxy, it's because a tapering, soft tail isn't good for drag. The surprisingly hard edges at the rear corners of the car are to present a clean, efficient breakaway point for the air passing over the car. They feel quite good under a sponge too. I found this out last week.
There's other aero cleverness I'd noticed before but never caressed, such as the hidden slot at the top of the fake grille that fires air through the bonnet, out of the duct on its top, and over the windscreen. It's a really neat detail, as is the corresponding gap under the rear wing so that the air can swoop over the roof and smoothly down across the rear screen before cleanly leaving at the little lip that defines the edge of the boot panel.
Sponging away at the interesting wind tunnel work on an electric car is one thing, but there's another pleasure about washing your own car that my idle hands had forgotten. Sweeping a sponge across panels allows you to appreciate their sculpting and get a feel – quide liderally – for the work that went into forming and finessing their surfaces over days and weeks of gentle carving at the clay model. At least, that's how it used to be.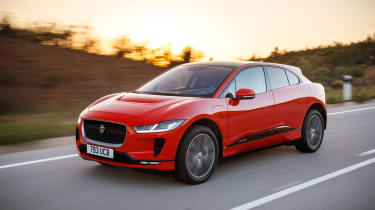 There's a great deal that can be achieved in the virtual environment now, to the extent that it's entirely possible to design the outer shell of a car without making a full-size model at all. Polish the design in a computer, create realistic VR scenes of it on the road for management to sign off on, and a real-life rendition of the car doesn't appear until the first visually representative prototype. The Lamborghini Huracán was created this way. A car designer mate says the trained eye can spot this because some of the transitions between surfaces are imperfect and would have been sorted by a half-decent clay modelling team. Another designer says the McLaren 12C has a 'stiffness' that betrays an absence of human hands on its surfaces.
But technology moves fast. Thirty years ago computers could digitise a shape and smooth out the unevenness that once made all cars slightly asymmetrical, but the curves of at least one '90s design proved too complicated for the computers to read when the clay model was scanned. They're way more sophisticated now, but clay has its place. Mazda is currently turning out some of the most subtly sculpted design work in the car world and it's said to be committed to working in clay. Just last year, Jaguar opened a new design studio with space to work on 20 clay models at once, suggesting the maker of my I-Pace hasn't abandoned the idea of finessing a design by hand.
I hope not. Sweating over the subtleties of surfacing in clay may seem old-fashioned. But, as I've recently rediscovered, it might make a car nicer to wash.