Talking point - what would be your perfect Porsche?
Given a box of Porsche bits, what would you construct?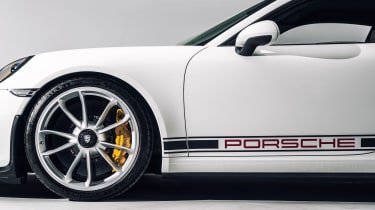 In the latest issue of evo we look at the new Porsche 911 R. With a GT3 shell, GT3 RS engine, manual gearbox and a 50kg weight saving compared with the RS, for many it will be the ultimate Porsche.
Given the freedom to marry together components from Porsches past and present, what would your perfect Porsche be?
Post your ideas below, or let us know your perfect Porsche on our Facebook and Twitter feeds. The best will appear in the next issue of evo.