What's it like inside a WRC service area? 
evo is a fly on the wall inside the Toyota Gazoo Racing team at the 2023 Acropolis Rally Greece
It's the calm before the storm in the World Rally Championship service area at the 2023 Acropolis Rally Greece. The teams await the return of their cars from Saturday's final stage, with the Big Three – reigning champions Toyota Gazoo Racing, Hyundai and M-Sport Ford – in adjacent camps. 
evo is a fly on the wall inside the Toyota squad, with four empty bays inside its garage awning ready for the arrival of the team's four Yaris Rally1 Hybrid cars, driven by current world champion (and rally leader) Kalle Rovanperä, Elfyn Evans, Takamoto Katsuta and Sébastien Ogier respectively. 
> Limited-run Kimera EVO37 Martini 7 revealed with 542bhp
A digital screen at each bay displays a countdown clock, ticking down to the car's arrival. Each corner of each car has its own dedicated toolkit, open and ready to go, plus a set of new components ready to be bolted in: dampers, suspension assemblies, brakes.
One by one, the cars return – all bar Ogier, who's suffered a left-rear suspension breakage after clipping a rock on the day's final stage while leading the rally. He's limped to the stage's finish line but it's not safe to drive on the road, and the team have had to send for a transporter to recover it. 
The drivers climb out to a round of applause from the fans waiting on the other side of the barrier. Some wave Gazoo Racing flags the team has handed out shortly before the cars arrive.
The team don't touch them just yet: they have only a 45-minute window in which they're allowed to service the cars. A scrutineer from the FIA watches on, hawkishly. The screens countdown once more, this time until the 45-minute slot begins. The team waits, patiently, wordlessly.
evo is next to Welshman Elfyn Evans' car as its allocated service time begins. Eight mechanics descend on the car (the maximum allowed to work on a car, wearing armbands to mark them out to watching scrutineers; they can tag other team-members in if needed by transferring their armband and stepping away). They work incredibly quickly; it's like watching a video on fast-forward, or a timelapse. 
Partnership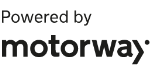 Need to sell your car?
Find your best offer from over 5,000+ dealers. It's that easy.
With mesmerising speed and calmness the car is essentially gutted, disassembled, on the spot. We watch from the front-right corner as a mechanic removes the brake assembly and suspension in minutes. Seconds, even. Everything is modular, designed to come apart and go back together quickly. Torches are shone for inspection, high pressure airlines blow dust and dirt away and the new dampers and brakes go in.
From here, the dampers taken out of the car are carried into the pre-assembly shop behind the garage area. There, they are cleaned, fixed, and will go back into the car later on, the team's deputy operations director Jarmo Lehtinen tells us.
While they work, a data engineer has connected a laptop to the car, downloading its telemetry from the day's stages. Live telemetry, monitoring the car in real time, isn't allowed; but teams can store it on-board the car and gather it when the cars return.
The drivers head upstairs to a lounge area, where they can watch stage videos back and debrief with engineers, or get a massage from the team physios. 
Adjacent, there are offices for the team's management, a tyre department, bodywork shop and another truck which functions as a permanent kitchen – 'it's like a normal restaurant in a city,' Lehtinen says. 
The Gazoo Racing rally team's headcount is 96 people, including the drivers, and the chefs must prepare breakfast, lunch and dinner for more than 100 people once guests and freeloading journalists such as yours truly are added. At Rally Finland earlier this year (the team's home round, as its headquarters are in Finland), the chefs cooked up 1200 meals a day, three days in a row, Lehtinen tells us.
The drivers head to Toyota's hospitality awning next to the garage area for dinner. All look remarkably relaxed considering they've just finished a full day on one of the calendar's most punishing rallies, including Ogier, who's been brought back while his car is still being recovered. His double-puncture and suspension failure has put him out of the overall lead, handing Rovanpera a comfortable margin at the front. Evans is recovering after an early powertrain problem, lying third, and Katsuta is sixth after he too has been hit by double punctures. (Rovanpera, Evans, Katsuta and Ogier will go on to finish first, second, sixth and tenth respectively.)
'In Greece, you always carry more spare tyres in the car because it has such a high puncture rate,' Lehtinen explains. It takes drivers and co-drivers only around a minute and a half to change a tyre in situ out on the stages. Back at the service area, the team has two dedicated tyre technicians. Each tyre has a bar code so they can't assign the wrong tyres to the wrong driver; each car is strictly limited to a finite number of tyres per rally. The used tyres being wheeled from the cars look thoroughly chewed up. The Acropolis Rally's rocky, rutted roads are even more so following flooding earlier in the week and it's dishing out more punishment than ever this year.
To the bodywork, too: fresh bumpers and skirts are applied to each car and the used items are taken around the corner to the bodywork department, where one specialist takes care of them. 
'I wish I had hands like him; he can work magic,' Lehtinen says. Bodywork is one of the most expensive departments, he adds, pointing out a freshly repaired front bumper, its multi-composite construction with layered, three-dimensional surfaces of carbon and kevlar visible. A complete new front bumper costs 20,000 euros – 'so you always want to reuse as much as you can,' Lehtinen sums up.
Back at Evans' car, the work rate has slowed, the clock ticking down the last few minutes of service time. The team has been working away with barely a word or shouted instruction; they all clearly know exactly what they have to do. 'The core team has been the same since 2016,' Lehtinen says.
The engine is fired up and, on the dot of the timing screen's final countdown, Evans' car is driven off to parc ferme, where it'll stay overnight. Its mechanics' work is done. 
What's a normal shift on a rally day? 'Today I woke up at 4.10am, and I will be here until 11pm,' Lehtinen says, adding: 'That's a bit extreme; 14-15 hours is about normal.' 
Meanwhile, the mechanics on Ogier's car are in for a later finish than normal. Night has fallen as his stricken Yaris arrives on a low-loader. He'll restart tomorrow with a time penalty. As we leave the team patiently, calmly begin to unload it, and the clock begins to tick once more.