RWD for Renault?
Renaultsport boss hints at future rear-drive models
Renaultsport really knows how to push the boundaries – just look at its decision to adopt incredibly expensive remote-reservoir Sachs dampers for the Clio Trophy, or its ongoing development of the Mégane, right up to the uncompromising, limited slip diff-equipped R26. But there's plenty more to come, possibly even rear-wheel drive…
Rémi Deconinck (image), directeur général of Renault Sport Technologies, is in good spirits. And having walked past the bubble-arched little Renaultsport Twingo 133 before my interview slot I can see why. It's a great advert for Renaultsport and, we hope, a new hero in the making – light, agile and powered by a zingy normally aspirated engine.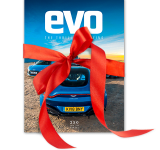 Subscribe to evo magazine
If you're passionate about the world's greatest performance cars, experience the thrill of driving with evo magazine. Try your first 5 issues for £5.
The first Twingo 133s will be pinging around the UK countryside from September, priced at around £12,000. Renaultsport has worked hard on the 131bhp 1.6-litre engine's sound, with an impressive-looking 4-into-1 exhaust manifold, and, of course, the chassis has been thoroughly overhauled too, now being 10mm lower and 30 per cent stiffer, with harder bushes and a thicker rear anti-roll bar to reduce understeer.
A 'Cup' chassis option goes even further, changing the 16in alloys for 17s and adding springs and dampers that firm up the ride by another 10 per cent and drop the car a further 4mm. A typically thorough Renaultsport job, then.
'It's simple,' says Deconinck when describing the Renaultsport formula. 'We just respond to customers. And every time we go more extreme in terms of chassis set-up and performance, the market responds positively.'
Despite Renaultsport's tight focus on chassis dynamics, it's also responsible for a broad spread of engines – 1.6- and 2-litre normally aspirated units in the Twingo and Clio and 2-litre turbocharged petrol and diesel engines in the Mégane. Deconinck sees the benefits of diesel, but I sense he's more of a petrol-head. 'The torque potential, that feeling of power at low engine revs is great with a turbodiesel,' he says, 'but for high-revving and for the noise, petrol is still ideal.'
He continues. 'Perhaps the best compromise is a small turbocharger that works at low revs but still has that reach into higher rpm like a good naturally aspirated engine. Power outputs may not rise too much now – although with tyre technology advancing as it is, 350bhp may be possible with front-wheel drive – but we will concentrate on lower weight and on chassis development. This is what will distinguish Renaultsport products.'With Renaultsport having worked on the Nissan-supplied four-wheel steer system on the Laguna GT, it seems obvious to ask about the possibility of rear drive.
'Yes, we look at rear drive a lot,' he says. 'And with Nissan in the group it is easier, but we haven't decided for sure.' I reckon he's being coy.
So what would be his perfect Renaultsport product? 'Good question,' he replies, 'Maybe a two-seater coupe with 250-300bhp – petrol, of course – rear-wheel drive and less than 1200kg.'He must have thought about his answer for all of two seconds, but I suspect he's been thinking about it a lot over the last 18 months or so. I think I'll have mine with the Cup chassis, please…
Visit/news/22984/why-the-old-reims-grand-prix-circuit-is-still-an-essential-visit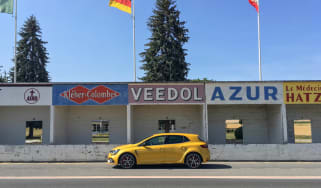 Why the old Reims Grand Prix circuit is still an essential visit
Visit/renault/22940/renault-5-turbo-review-history-prices-and-specs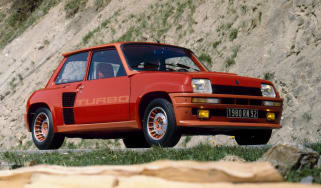 Renault 5 Turbo – review, history, prices and specs
Visit/renault/22699/fiat-chrysler-automobiles-announces-planned-merger-with-groupe-renault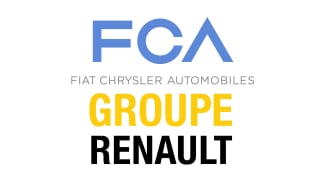 Fiat Chrysler Automobiles planned merger with Groupe Renault