Caterham and Renault announce Alpine partnership
A partnership between Renault and Caterham will see new sports car projects launched under the Alpine name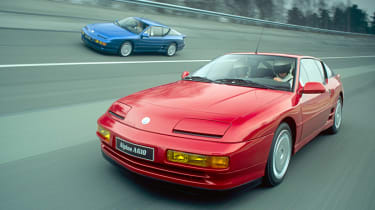 Renault and Caterham Group have today announced a new partnership, which will see the two companies working together to build a new affordable sportscar at the Alpine factory in Dieppe, France.
Revealed today during a press conference in Paris, the two parties have confirmed that the initial plan will see both Alpine and Caterham launch a new car into the market within the next three to four years. 
Following the partnership formed in F1, with Renault engines powering the Caterham F1 team, the decision was made to join forces. The deal will see Caterham take a 50 percent stake in the new company – which is named Société des Automobiles Alpine Caterham.
Based in Dieppe, the birthplace of Alpine, the new partnership will see technological and engineering skills from both companies employed during the development of the future Alpine model – as well as a new Caterham that will be based around the same lightwight chassis. Caterham will now have access to Renault technology during the development of its future models.
The SAAC project will be led by Bernard Ollivier, recent VP at Renault. Ollivier, who joined Renault in 1977, commented on how he will handle the joint venture, saying: 'The road map for each car is clear and simple: respect the DNA of both Alpine and Caterham Cars. With the passion and expertise of the staff dedicated to this project, we are sure of meeting this aim.'
Although still in early stages, it has been announced that the deal, which has effectively saved the Dieppe facility, will be formalised at the start of January 2013.