Renault Clio review - updated supermini still a fine choice
Chic Renault Clio has verve, but isn't class-leader
evo Verdict
Renault's Clio competes in a tough sector of the market, currently diversifying away from just standard B-segment hatches to incorporate small SUVs and crossovers – such as the Clio's sibling, the Captur. But even when only considering the usual suspects, including premium rivals like the Volkswagen Polo, MINI and perhaps the Audi A1, the Clio must also take on those perennial UK showroom favourites: the Ford Fiesta and Vauxhall Corsa. Lucky, then, that it has an attractive exterior, reasonably high quality interior and range of economical engines with which to do battle.
evo Tip
Avoid the 1.2-litre 'D4F' normally aspirated petrol engine, as it's a dinosaur from another age and needs to be dropped, quickly. With a muscular diesel lump and three strong turbocharged petrol engines to pick from, the only advantage of going for the 74bhp 1.2 is price – and it's nowhere near cheap enough to make its particularly turgid method of 'power' delivery worthwhile. It does make the Clio light, at 980kg, but as it has been in service since 2000, it's overdue retirement.
evo Comment
There are no three-door or estate versions of the Clio. If you're thinking about the Sport Tourer, British buyers benefitted from that model for the Clio III, but lacklustre sales here mean that although there is a Tourer version of the IV overseas, we don't get it in the UK as yet - and there seems to be no inclination to bring it to these shores either.
As for three-door format, that doesn't exist in any market – every Clio, including the Renaultsport version, is a five-door model. The Clio 'hides' its rear door handles in the trailing edge of the window, in a manner not dissimilar to the Alfa Romeo 156, but if you remember the Clio Williams fondly and wish that Renault would offer a three-door of the current version, you'll be left wanting.
> Performance and 0-60mph time - Renault Sport models boast strong performance, but the rest of the range is reasonable, if not overly exciting. Diesels do their best work low in the rev-range.
Partnership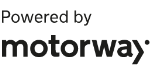 Need to sell your car?
Find your best offer from over 5,000+ dealers. It's that easy.
> Engine and gearbox - Mix of petrols and diesels - the former are smooth and the latter frugal. Avoid the basic 1.2-litre 16v petrol though.
> Ride and handling - Latest Clio gets quicker steering than before and there's a hint of Renault Sport to the dynamics. Ultimately regular models are set up for comfort and safety, however.
> MPG and running costs - Diesel models have crazy on-paper economy but the petrols are worth a look too - even the relatively frugal Renault Sport versions.
> Prices, specs and rivals - Competitive pricing puts the Clio on par with rivals, as do features like LED headlights and touchscreen infotainment. Ford's Fiesta is still the class-leader for driving dynamics, though.
> Interior and tech - Cabin improvements lift the Clio's quality and equipment levels are strong in every version.
> Design - One of the more attractive superminis available at the moment. Latest facelift sharpens the styling further, particularly with LED headlights.