Renault Clio review - updated supermini still a fine choice - Renault Clio ride and handling
Chic Renault Clio has verve, but isn't class-leader
There are two schools of thought here: one that the Clio is nicely refined and grown-up for a car of this class – making it a natural rival to the Volkswagen Polo, which goes about its business in much the same way – but that such relaxed manners are at the expense of handling sparkle, which for a French car is a damning accusation to level. We won't go into the Renault Sport Clio in great detail here but it is saved from the ignominy its Efficient Dual Clutch (EDC) automated manual might foist upon it by a chassis of genuine Renault Sport brilliance.
The same isn't quite true of the standard Clios, Dieppe playing little part in the set-up. There's a lot to like, though. The electrically assisted steering is laudable, with good, solid weighting and direct responses. While steering feel and response aren't quite up to Renault Sport models, the company has made improvements in the latest car with a quicker rack (2.71 turns lock-to-lock - for comparison, the current Mini Cooper has 2.4 turns lock-to-lock).
Where the Clio plays its trump card is with the ride, which is impressively supple for a car of this class. And, as we all know, moderate damping means the contact patches of rubber at all four corners are more likely to spend more of their time in touch with the road surface if the going gets bumpy.
Sadly, that doesn't really translate into anything to write home about, as the Clio is all about masses of grip and a gentle bleeding into understeer if you try and exceed its limits. In all but the Renault Sport cars, there's also too little power to play with the chassis balance mid-corner or fire satisfyingly out of tighter turns.
Such a play-it-safe dynamic display might be OK from a Skoda Fabia, for example, but as French hatchbacks – even non-performance models – have typically been quite playful, this reserved showing from the Clio IV isn't going to win over fans of keen driving.
Partnership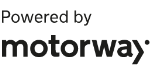 Need to sell your car?
Find your best offer from over 5,000+ dealers. It's that easy.
One thing to praise Renault for is that the Clio IV is around 100kg lighter on average than the Clio III, which obviously improves the economy of the car but also helps with rapid direction changes. This is something the Clio is particularly adept at, as it is also physically a lower, wider-tracked car than its predecessor with a correspondingly lower centre-of-gravity.