Renaultsport Mégane 175 dCi review - does diesel spoil the recipe?
Renaultsport's first diesel combines economy with a proper sporting chassis
With all the hype over the hardcore, diffed-up Mégane R26, the slightly less head-banging Renaultsport Méganes have been left in the shade. This is a shame, because they arguably offer a better and more viable option to the person who wants Golf GTI levels of sportiness and usability, but doesn't want a GTI.
And now Renaultsport has broadened its appeal still further. Lots of dull-minded company car schemes won't let employees have anything other than a diesel, which has left enthusiastic people in suits with a bit of a problem. To try and tackle this, the boys in Dieppe have dumped a diesel engine into both their Sport and their Cup chassis'd Méganes.
The 2-litre common-rail engine is 60kg heavier than its petrol counterpart and as a result the springs on the Cup version are nearly as stiff as those on the R26. Visually it's nigh on impossible to distinguish the diesel, however, as it still has the two straight exhaust pipes poking through the rear valance and, on the Cup chassis, the 18in anthracite alloys and the squat stance. In fact the only way you'll spot it's the diesel is by the absence of the petrol's blink-and-you'll-miss-it rear spoiler. They've deleted it to reduce drag and improve fuel economy, apparently, and economy is up to 43.5mpg on the combined cycle.
Road testers often waffle on about knowing a good car within the first half mile, but the Mégane's first half mile was slightly more testing than most, the surface seeming to have been cobbled by someone with very little interest in the finer points of the art. Yet despite the broad tyres and the wide-tracked stance, the Megane trampled unruffled over the surface in a quite brilliant fashion. And then I realised that, despite the needle hovering around 3500rpm, it didn't sound like there was a tractor in the immediate vicinity either.
Partnership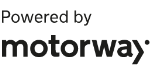 Need to sell your car?
Find your best offer from over 5,000+ dealers. It's that easy.
The dCi's gearshift is distinctly notchy and if you don't specify the Recaros you'll find the driving position a bit lofty, but otherwise it's a very fine car. Grip as you turn in to a corner is fantastic, with none of the lethargy you might expect given that there's the added weight of a small MotoGP rider sitting over the front axle.
The only downside is the fact that you feel as though Renaultsport could have endowed the car with a slightly more powerful diesel. You never quite get the really big-chested thump that you imagine 265lb ft of torque should provide you with. There's quite lot of turbo lag below 2000rpm too, but once up and running it holds its oomph all the way to 5000rpm without the usual drop off in power that you expect with a diesel.
Its motorway prowess will appeal to potential customers too, as the engine seems as quiet and refined at 130mph as it does at 30mph. The dCi also swoops with aplomb through two-lane sweepers at speeds well in excess of three figures.
If you haven't got a constrictive company car scheme then you should still aim to be pulling up next to the super unleaded pump. However, if you want, or rather need, an oil burner then Renaultsport's first diesel should be on your list. It costs just a few hundred pounds more than the equivalent petrol version, but its insurance group is a lowly 12E compared with the petrol's 17. And whilst most manufacturers' idea of a sporty diesel is just a fast diesel, Renaultsport has realised that sporty means corners, and has given its diesel a chassis to suit.
Specifications
| | |
| --- | --- |
| Engine | In-line 4-cyl, 1995cc, turbodiesel |
| Max power | 173bhp @ 3750rpm |
| Max torque | 265lb ft @ 2000rpm |
| 0-60 | 8.3sec (claimed) |
| Top speed | 137mph (claimed) |
| On sale | Now |