BMW Z4 sDrive 35i
The Z4 has been reborn as a folding hard-top. We drive the flagship model
There's another Z4 following me. It's about 100 yards astern, sometimes closer, sometimes further back, but there or thereabouts. We're having a spritely dice, him and me, a pair of metallic beige darts arrowing through the hills north of Alicante. The sun's up and pinky blossom from the olive groves is being sucked along in our wake, giving the scene an almost dream-like, fairytale quality. Reality intrudes regularly in the aural assault of squealing tyres, but that's fine because my fairy godmother has ensured I shall have a ball – the view ahead features neither slower traffic nor straights.
But on this eerily quiet and ridiculously twisty stretch of tarmac, it's what's happening behind rather than in front that has me so absorbed. Everything I can feel my Z4 do is exactly replicated a few seconds later when I watch in the mirrors as my partner in crime tackles the corner I've just vacated. And what I can see is the Z4 pushing its nose wide past the apex and then squatting under power, finding so much traction that the nose lifts, carrying understeer on to the next straight. Hmm, not quite what I expected.
Later that day, I find out why. Firstly there's the press pack, which mentions that the 'Z4 is aimed at a wider market than the outgoing model due to its greater functionality and higher levels of space and comfort'. Then there's the press conference, full of references to the extra cabin stowage and 40 per cent improved visibility. Finally I speak to Wolfgang Nehse, the man responsible for drivetrain development, who tells me that 'what we have learned from customers is that the [previous] Z4 was too hard, too stiff'.
Well, the secondary ride certainly was, but BMW has learned a lot about run-flat tyres since then. Condense all the information, read between the lines and it's hard to come to any other conclusion than the new Z4 is no longer gunning for the Porsche Boxster – instead it's squaring up to the Mercedes SLK. Uh-oh.
Partnership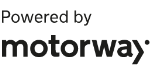 Need to sell your car?
Find your best offer from over 5,000+ dealers. It's that easy.
Okay, so this is partially to be expected given the move to a folding hard-top (there will be no coupe version). It's less roadster-ish now, demands even fewer compromises of you, even has a through-load facility. Unfortunately we don't need to carry curtain poles today, merely a snapper's delight of camera kit. Actually there's so much of it that we can't get it all in and lower the roof, so we've been lid-up since we left the airport 30 miles back.
It's time for Chris to start waving his lenses around, so kit is removed from boot, cover pulled across (dropping load volume from 310 to 180 litres) and lid lowered. It is, I have to admit, a very neat, well engineered top, the two panels stacking neatly on top of each other before descending gracefully into the boot. It takes 20 seconds and although the whole ensemble (motors, struts, etc) weighs 80kg, the aluminium roof panels themselves are only 8kg.
The Z4 does do the boulevard cruiser thing particularly well. It's a doddle to drive, with an easy consistency to the brakes, steering and throttle; the cabin is snug and attractively laid out; you sit low, and apart from the plastic mesh wind-deflector and less-than-tactile paddles of this double-clutch car, it's nicely trimmed and a good place to spend time.
It also rides gently and efficiently, despite the fact it wears ridiculously low-profile 255/30 R19 Potenzas on the back. It can be caught out though. Spain's beaten-up backroads occasionally succeed in sending shocks all the way through the suspension and into the impressively stiff structure. But such jarring is rare, the Z4 now far more composed and well-damped.
Is it a good car to be seen in? Well, I can't think of many convertibles that actually look better with the roof up, but this is one of them, the tin-top's more defined, aggressive structure actually adding to the design, rather than creating a clumsy juxtaposition of curved metal and stretched fabric. Lid down, common genetic strands between the previous Z4 and this leaner, lower, sleeker one jump out at you, breaching the six-year time gap.
Wolfgang Nehse, who seems a trustworthy bloke, insists there'll be no M variant. 'We will see what people want with performance, but no, there will not be an M version,' are his exact words, so the best we can hope for is a tuned version of this twin-turbo straight-six. Not that the flagship 302bhp – and crappily named – sDrive 35i (the other two launch models being the 201bhp sDrive 23i and the 254bhp sDrive 30i) lacks pace. As ever it's great for meaningful mooching, piling on pace with ridiculous ease. But despite a bit more presence here than in other applications and a good blend of induction and exhaust noise, it fails to prickle hairs.
Nevertheless, 300bhp in a rear-drive roadster with DCT and (optional) adaptive suspension should have me in raptures on roads like this. We played spot-the-great-road as we flew in this morning, and I'm pretty sure the CV780 is the one we'd picked out through the Perspex for its remoteness, height and resemblance to a tangled telephone cord. But these second- and third-gear corners are not suiting the Z4 – the nose is a touch sleepy, a little reluctant to commit fully to turn-in, needing more than a wrist-flick of the rather anodyne electro-mechanical steering.
Get back on the power and in these tight curves it should be playfully, puppyishly exuberant. But there's so much rear-end traction that it's the front tyres that succumb to physics first. BMW claims it has 51:49 weight distribution, but if it's heavy at both ends then it's rather a waste of all that careful balancing. Complete with DCT (even better – and more suitable – here than in the M3) this Z4 weighs 1600kg. The old one was 1365kg. That's an unforgivable gain.
And look at the position of the engine. It seems too far forward in the engine bay – very Audi-ish. And that's how it drives on these roads, more like an Audi – even when the standard Drive Dynamic Control (mated to Adaptive M Sport suspension here) is toggled into Sport+ mode. You notice the sharper throttle, extra steering resistance and chilled-out DSC intervention, but you can't escape the feeling that you'd be having more fun on this road in a 335i saloon. How can it be right that the four-door is more precise, biddable, eager and – get this – lighter, than the roadster?
After the initial drive, I'm deeply disappointed, but there is a ray of hope. The following morning I drive a manual version on more open, flowing roads. It's much better at higher speeds. Still no Boxster, but tauter, able to string corners together fluently. Almost enough to nudge it up to four stars, but still not the car we were hoping for. Let's hope this new softer, gentler, fuzzier, heavier Z4 is not a sign of things to come.
Find used BMW Z4's for sale on the Classic and Performance Car site here.
Specifications
| | |
| --- | --- |
| Engine | In-line 6-cyl, 2979cc, twin turbo |
| Max power | 302bhp @ 5800rpm |
| Max torque | 295lb ft @ 1300-5000rpm |
| Top speed | 155mph (limited) |
| 0-62mph | 5.1sec (manual 5.2sec) |
| Price | £37,060 |
| On sale | May |