Dirt Rally review – the best rally game ever? - Dirt Rally PC review
A real return to form for the Dirt series, now available on PC, PS4 and Xbox One
Released in early access form back in the spring, Dirt Rally has now been launched in its full form – and if you're in any way a fan of rallying, it's an essential gaming purchase.
It's the latest in a line of rally titles released by Codemasters. Recent titles have been technically competent but lacking in real thrills for diehard rallying fans. That's a shame, given that Codemasters was the studio responsible for some of the best racing games of the 1990s.
TOCA Touring Cars was perfectly timed to take advantage of both improving gaming hardware and the huge following of late-90s BTCC racing, while the original Colin McRae Rally game neatly coincided with WRC regulations and brought its namesake to an even wider audience than his 1995 WRC victory had done.
Better still, both were immensely playable. Colin McRae Rally in particular – from its vibrant, challenging driving environments to the weightiness of its cars, it was among the first games where real driving techniques could make a difference – from handbrake turns to Scandinavian flicks. Dirt Rally is much the same – but so very different.
For the last few Codemasters rally games, it's been difficult to tell whether the studio has aimed for arcade or simulation gameplay. No such difficulty with Dirt Rally – it's very much a simulation, and proud of it. In fact, you suspect that threading a real rally car down a stage could be no more difficult, given the precision, timing, control and technique you have to exercise to be fast in the game.
This difficulty – and the resulting scree slope learning curve – may deter casual players. Even once you're familiar with the game, it's frustrating to clip a seemingly insignificant rock at the side of the road to be launched into a barrel roll. But there's always the nagging feeling it's your fault – the co-driver did tell you not to cut, after all. And when he says 'bad camber', it's in your best interest to take a turn with a little caution.
Partnership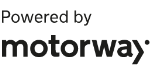 Need to sell your car?
Find your best offer from over 5,000+ dealers. It's that easy.
Dirt Rally is best played with a wheel and pedals. Not only does it allow you a degree of finesse with the controls, but the immersion is ramped up to heart-stopping levels. Even with the graphics set at modest, slow-PC-friendly levels, the sensation of charging between rows of trees is so realistic you'll let out a gasp at every near-miss. Turn the wick up and the environments (and particle effects, and textures) are truly stunning.
The driving experience is punishingly realistic too. The wheel tugs this way and that. Landing a jump – as you'll see in our photos – requires quick reactions if you've any steering lock applied whatsoever. Snow banks in the recently-introduced Swedish stages suck you in if you're unlucky enough to dip a pair of wheels into them, but also prove usefully car-friendly compared to the rock-lined roads of Monte Carlo.
Despite the game's difficulty, less experienced players are still able to tailor the car and competition to their liking – various difficulty settings can be selected and traction control and ABS help mitigate some of the sliding. Car setup is accomplished by simple sliders, with clear descriptions as to how changing settings will affect a car's behaviour.
Damage is less easy to mitigate, as for the time being at least, it cannot be turned off. Again, this breeds satisfaction if you escape a stage unscathed and don't run out of time for repairs in the service park, but some players will find themselves in a feedback loop of damage and slow resulting stage times.
There's a wide selection of cars, from 60s legends like the Mini Cooper and Lancia Fulvia to modern day WRC machines, and there are ten driving locations – Wales, Monaco, Greece, Germany, Finland and Sweden in the rallying classes, the Pikes Peak Hillclimb, and Rallycross circuits in England, Sweden and Norway.
Dirt Rally is difficult, immersive, beautiful, challenging, entertaining, frustrating, shocking and a whole lot of fun if you're prepared to put the time into mastering it. Since that perfectly describes real rallying too, we feel safe in describing Dirt Rally as the best rallying videogame yet.