DS 4 Prestige THP 210 review - can French premium hatch top the Germans?
The French hatch has a new look and detail changes under the skin. Just don't call it a Citroën
What is it?
Contrary to what your eyes are telling you, this is not an updated Citroën DS4. It may look like said model has been given a mid-life nip and tuck, but I am here to tell you that it is emphatically not a facelifted Citroën.
What it is, is a facelifted DS 4. The differences are new front and rear bumpers, new LED headlights and a new badge. Oh, and the fact that Citroën has now separated its premium DS brand from its mainstream range of French hatches to allow the former to stand on its own four wheels in the premium hatchback sector. So unless you start pulling pipes off the engine, you're unlikely to find a double-chevron Citroën badge anywhere.
Engine, transmission and 0-60mph time
The top-level DS 4 driven here is powered by a 1.6-litre turbocharged petrol four producing 208bhp at 6000rpm and 210lb ft from 1750rpm. That's previous-generation Mini JCW or Mk6 Golf GTi levels of output in a car that weighs 1313kg, 5kg less than the VW, though the 7.8sec 0-62mph time is some way off the sprinting abilities of both those cars.
The fact that a six-speed manual gearbox is the only transmission on offer sounds promising, but a quick look at the chassis details (MacPherson struts at the front, torsion beam at the rear) and the hope of a French fancy under a frumpy dress quickly fade.
Technical highlights
This revamped DS 4 is the second standalone product since the DS brand was released from the Citroën mothership last year and the revised DS 5 first appeared. But, unlike the DS 5, the DS 4 isn't a unique car, rather it's a Citroën C4 that's been through the DS comfort, technology and design mill.
To these eyes, the results aren't that convincing. The new front-end design language has zero identity. If I was being cruel, I'd argue that a Korean hatchback of a generation ago had more design flair; Kia's design language today is certainly stronger and more distinctive than that of DS. The rear three-quarter view is best, where the DS 4's low-slung roofline separates it from the norm. What it's not, though, is a classic piece of French design.
Partnership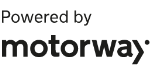 Need to sell your car?
Find your best offer from over 5,000+ dealers. It's that easy.
Being a premium brand, DS has slaughtered a whole field of vache for the interior, with every surface wrapped in the stuff, and in the Prestige trim level of our test car it has done a very good job of lifting the ambience of lower level DS 4s, where contrasting plastic finishes jar. It's now at a level you'd have to pay a hefty premium for in a German rival. But while the finish of our test car is hard to fault, it's hard to escape the feeling that it's still a mask for what is a rather mediocre and uninspiring cabin underneath.
What's it like to drive?
There's a strong initial surge from the turbo four from low revs, but then at 3500rpm the power delivery feels like it's plateaued before picking up for a final 1000rpm dash to the red line. At no point does it feel hot hatch quick, not even luke-warm hatch quick. It's all a bit tepid.
Keep it up in the higher reaches of the rev-range, have some confidence that the front wheels will do what you ask of them (there's no feel to search for) and the DS 4 will cover ground at a quickish pace, but there's no real challenge or reward.
One of the biggest complaints about the original (Citroën) DS4 was its poor ride, something that has been answered with this latest model. It's still not liquid-smooth, but on French back-roads it absorbs undulations with reasonable aplomb, although strangely the apparently smooth tarmac of the autoroute finds it fidgeting around like a toddler with a full bladder.
Price and rivals
The DS 4's premium positioning in the C-segment market puts it up against some tough competition – think Audi A3s, BMW 1-series and Mercedes A-class.
It'd be easier to make a case for the DS 4 if it was cheaper than these rivals, but at £19,395 for a petrol PureTech 130 model in Elegance trim it's less than a grand shy of the cheapest 1-series or similarly-powerful A3 Sportback. None of the German trio are perfect themselves, but they're less flawed and have better brand recognition than the DS.
On interior quality the DS 4 delivers the premium effect DS is striving for, but for everything else it's all a bit forgettable, and for a car maker with eight World Rally titles to its name, that's unforgivable.