MG GS review – modern MG's best car yet?
MG's new crossover won't have you beaming from ear to ear, but it still drives well and it's affordable too
The early 2000s were an optimistic time for MG enthusiasts. While MG Rover had only a few quid to spend on tarting up the Rover-based models, the ZR, ZS and ZT were actually great to drive, and we were even treated to a couple of gleefully silly V8 models.
The brand's most recent rebirth has been less joyful, with the ungainly MG6 and undernourished MG3. The MG GS may be another crossover on the market – yawn – but it's also MG's most advanced model yet, and its best chance for success. But – given the MG badge – is there anything there to tempt the enthusiast-with-family?
Engine, performance and 0-60mph time
The GS is the recipient of a new 1.5-litre, direct-injection turbocharged four-cylinder engine. At 164bhp and 184lb ft of torque, MG is claiming class-leading figures among its two-wheel drive competition, though class-leading in this instance is only good for a 9.6sec 0-60mph time and 118mph, so the GS won't thrill on pace alone. As yet, there's no diesel alternative.
There's also a new 7-speed dual-clutch transmission available, but we tried the six-speed manual. It is, to all intents and purposes, a gearbox – but it's neither as slick nor as precise as the best in the class.
The engine isn't quite as sweet as some, either – it's working through quite long, economy-biased gear ratios, and while it may loosen up with miles there's little joy to be had working it much beyond the mid-range, as acceleration tails off and a tuneless droning pervades the cabin. It hangs onto revs for a while during every shift too, making smooth changes difficult. It's a very competent motorway cruiser though – quiet and torquey.
Technical highlights
There's little in the GS that will have the industry sitting up and taking notice, but with that direct-injection turbocharged engine and dual-clutch transmission, column-mounted electric power steering and multi-link rear suspension, it has all the mechanical attributes now considered a bare minimum for cars of this type.
What's it like to drive?
Undoubtedly the best post-SAIC MG yet. If that sounds like an odd thing to say of a family crossover, it's a sign of how quickly MG is getting to grips with developing competitive cars that the GS actually gets down the road quite nicely. The steering is light, but accurate, and not without some sense of feedback on what the front tyres are doing.
Partnership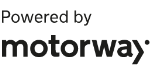 Need to sell your car?
Find your best offer from over 5,000+ dealers. It's that easy.
Given the limited grip that's just as well, but safe understeer is the only sensible option in a car marketed so heavily at families. Less welcome are the brakes, which need a firmer prod than you'd expect to get them working.
MG still develops its car on British roads, and it shows in the way the GS deals with poor surfaces. There's a little more jiggle on rough roads than you'd expect (a Qashqai has a smoother ride, for instance) but it's surprisingly capable at higher speeds, with tightly-controlled damping and a sense of agility not often present in cars of this type. It isn't laugh-out-loud fun, but when most rivals are positively soporific the GS is still among the more entertaining options.
Price and rivals
MG's existing models have majored on value, but that doesn't seem to have helped them much as sales have been pitiful. Perhaps the GS will change things – like them or loathe them, crossovers like this are big business now and the GS's entry-level price tag of £14,995 might see a few more people taking notice. This price gets you an 'Explore' model with cruise control, automatic headlights and air conditioning, while Excite and Exclusive trim lines add further kit.
For the entry-level price, the cabin is perfectly decent too, with plenty of space and a neat layout. Hard plastics pervade, but it doesn't feel too downmarket.
The class best-seller – Nissan's Qashqai – starts at only a little more, though it's a fair chunk less powerful than the MG and while it rides well, it's not as fun as the British car. Mazda's 2-litre CX-5 is probably the best-in-class to drive, but it's also around £8000 more expensive and only matches the MG's 139g/km CO2 figure.