The Classic Car Book review - evo Essentials
Useful reference book should prove a handy resource and entertaining read for petrolheads
Nothing says "last minute gift for petrolheads" like a car book, but few last-minute gifts can be quite as easily appreciated either.
Several pass through the evo office desks during the course of a year but only a few hang around distracting us from real work rather than ending up in our library never to be referenced again. One that has remained desk-bound, and not just because it's a weighty tome and the shelves are several tiring paces away, is The Classic Car Book published by Dorling Kindersley.
On first glance it appears a little basic - the large format, simple text and large images are typically a sign of a book aimed more at children than adults, but delve deeper and there's a lot here for petrolheads of more or less any age. Unusually, the book's contents are arranged chronologically rather than being an alphabetical list of classics, which is a neat way of tying together otherwise unrelated cars of each era through the car culture of the time.
Thus you have pages on austerity motoring in the war-ravaged 1940s, cars inspired by the jet age in the 1950s, the rise of grand touring sports cars in the 1960s and a look at all-wheel drive performance cars in the 1980s. In each decade one or two particularly significant manufacturers get a look - the Mini and Jaguar E-type each get a couple of pages to themselves in the 1960s section - as well as significant designers of the era, such as Harley Earl in the 1940s.
And while the large photographs and stats tables seem a little simplistic in their presentation, it's actually quite refreshing to see interesting classics from the 20th century presented in such a clear format. Many have been photographed in the studio specifically for the book, which is mostly preferable to the grainy archive photographs that you may find in similar titles. Our only concern is that where other photographs have been sourced, they tend to stand out somewhat - where the Nissan 'Hakosuka' Skyline GT-R is referenced, for instance, the photograph rather disappointingly of a diecast car, while a few others seem a little out-of-focus or low-resolution.
Partnership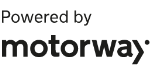 Need to sell your car?
Find your best offer from over 5,000+ dealers. It's that easy.
Better is the way that no car nor subject seems too insignificant to cover, appealing to those who might have an interest in cars beyond the popularly referenced options. Where else might you find unloved American compacts like the Cadillac Cimarron and Chrysler LeBaron rubbing shoulders with the achingly cool Renault 5 Turbo or Lancia Stratos, for example?
Ultimately, The Classic Car Book is both a useful reference book and a good source of surprise-and-delight, "I'd forgotten about that" moments. At £25 for over 300 pages it's also decent value, and will probably remain on our desk for quite some time to come.
How much? £25Where can I buy one? DK.com