Radical SR8
Not one but two Suzuki Hayabusa bike engines fused together turn the SR3 into a V8 track rocket
At the heart of any great car is an engine that suits its surroundings. The idea of a 12-cylinder Ferrari retrofitted with a Chevy V8 sounds like, well, something that isn't quite right... But there are others, even those that at first seem unlikely, that soon seem completely normal. Think how the Suzuki Hayabusa bike engine has defined the Radical SR3. Instant access to five-figure revs, immediate six-speed sequential shift - it's an ambience now inseparable from the breed. Radical has laboured hard to make the power unit work on four wheels, even though it has a style not everybody likes. The lack of inertia in the engine that helps it spin up also makes it die down very quickly, and some find it difficult to drive smoothly. Others love it because exactly those characteristics make it more like a purpose-built race engine, like a Cosworth DFV.
It is also true that bike engines only grow to 1300cc or so (1500 when Radical has finished stretching the components) and that makes for about 250bhp, or around the same as an ultimate K-series. That's not enough to power a real grown-up prototype, so Radical's engine specialist, Powertec, has grafted a pair of Suzuki Hayabusa top ends on to a common crankcase to make a 2.6-litre V8. Without any mods to the Suzuki pistons, rods, cams valvegear or heads, it puts out 383bhp at about 10,000rpm - less than double the standard bike's output but still impressive. This process is not simple - there is dynamic balance, oil scavenge and so on to be tackled - but the economic advantages of retaining plenty of standard hardware are obvious.
Meanwhile, a small V8 is a tantalising prospect, not just because it might be like the seminal DFV and rev to 10, but because it is so rare - and so affordable. Radical will sell engines - and the six-speed sequential transmission that it has developed in conjunction with Quaife - for around £20,000 and £6000 respectively. It will also sell you a complete car. The SR3 forms the basis for the SR8, with new brakes, driveshafts and cooling system and new upper bodywork, sidepods, biplane rear wing and aerodynamic undertrays that develop two times more downforce. So you get a brand new sports prototype powered by a 2.6-litre V8 mounted in-line and driving through a six-speed 'box, ready to race for £55,000, or the trackday version with a £5K discount.
Partnership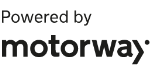 Need to sell your car?
Find your best offer from over 5,000+ dealers. It's that easy.
Bruntingthorpe is damp and windy and the downforce created by the new rear underbody has already proved too much for its mountings, so this test isn't definitive. But there's still plenty of room to check out the engine, which churns for a few moments on the starter then bursts into life, settling to a slightly lumpy 1500rpm tickover. Final mapping is not complete and Powertec has pulled some fuel from the lower range to cut out the two-foot-long flames on the overrun, but thereafter it is uncannily smooth and devoid of temperament. Twin balancer shafts live opposite the quartet of oil scavenge pumps down in the crankcase which, together with rubber rather than solid mounting in the chassis, makes for an extremely refined engine. It is punchy too, pulling hard all the way from 3000rpm to the day's max of 10,000 without a step or hiccup.
But the real thing is the sheer excitement of nearly 400bhp in 550 kilos and the wail from eight cylinders at 10,000rpm, which is something you won't have heard, or felt, unless you get to drive a historic Formula 1 car. It pokes the SR8 out of Bruntingthorpe's sweeping corners with enough force to sling your head back, at the same time kicking and slithering the tail wide in fourth gear and soaring and shimmying the revs as a set of worn Dunlops picks out the puddles. On through fifth and then sixth gear, I watch the digital speedo on the need-to-know dash blinking a magic 160mph before the end of the runway heaves into view.
It is a gait that finally proves too much for the front undertray, which mimics the back and tears itself from its mountings, but not before the car has lapped a second shy of the turbo version's best on a dry road. The time comes almost exclusively from the engine, which provides a huge amount of excitement with an absolute minimum of individual drama. You don't have to pump at the gearlever and see how many of the shift lights you can illuminate - you can leave it in the gear above and ride the wide power-band, leaving you free to drive. The true sign of a good engine. So far, it has been reliable, too. In 100 hours of testing on dyno and rolling road, there have been no serious problems.
A definitive test will have to wait. But Radical has ambitious plans for both car and engine, including a doubled-up version of the 1500cc Hayabusa, said to be capable of 450bhp. Meanwhile expect to see more of the 2.6 - it may have a similar effect on the low-volume market as the Rover K-series. Ubiquitous, but more exciting.
Specifications
| | |
| --- | --- |
| Engine | 72deg V8, 2599cc |
| Max power | 383bhp @ 10,000rpm |
| Max torque | 207lb ft @ 6800rpm |
| 0-60 | n/a |
| Top speed | 170mph+ |
| On sale | Now |