Lancia Ypsilon review and pictures
The Lancia Ypsilon is essentially a 5-door Fiat 500, and will be the Chrysler Ypsilon in the UK
What is it? An unusually good question. There has been a Lancia Y, or Ypsilon, in various forms since 1985, and this is the latest one now with five doors instead of three (the rear ones' openability is cunningly concealed) and underpinnings which are effectively those of a Fiat 500 stretched by 90mm. The Ypsilon is intended to 'liberate luxury' and make it accessible to all, so there are padded panels, some posh leather options, two-tone paint treatments and so on. Of sporting intent there is none, because the idea is alien to Lancia's new brand messsage. But we in the UK (and Ireland) don't get this car. Instead we get a Chrysler Ypsilon which, apart from badges and right-hand drive, is identical. This is because Lancia is a dead duck in the UK while Chrysler shows signs of a pulse, and Fiat Auto now controls Chrysler. We're going to get a Chrysler-badged Delta, too, the two cars handily filling in the range beneath the 300C and Voyager. The Ypsilon doesn't look like a miniature PT Cruiser at all, though. Not in the slightest. Does all this make the Chrysler Ypsilon Italian, American or what? Perhaps we should have a poll. Technical highlights The tastiest part is the 875cc, 84bhp, turbocharged two-cylinder TwinAir engine, here called upon to shift more weight than in the Fiat 500 (although the Ypsilon so powered still manages to stay under a tonne). Other engines are a 68bhp 1.2 and a 1.3-litre, 94bhp turbodiesel. Of 1.4-litre MultiAirs there is strangely no sign.  What's it like to drive? A Chrysler-badged display car impressed greatly with its soft, vinyl-skinned mouldings for dashboard, glovebox, centre console and door casings, complementing the padded leather and vinyl elsewhere. This was quite the little luxury car. Sadly, the production cars on the test drive lacked this soft skin and the luxury aura was largely lost. Still, the optional leather looked good and the central instrument cluster is unusual. There's optionally a vast glass roof panel. The TwinAir engine is less impressive here than in the smaller 500, although still remarkable for 875cc. Its two-pot chugs are at odds with the intended upmarket impression, but against that maybe this Ypsilon will help buyers alter their preconceptions. The 1.3 turbodiesel is ultimately quicker but the engine's gruff thrum isn't appealing. The electric power steering feels odd in light City mode, acceptable otherwise, while the handling is soft-edged and the ride similar.  How does it compare? There's currently no other 'premium' five-door supermini. The Ypsilon's compactness is a great virtue, but you'll have more fun in a feistier three-door – be it a Fiat 500 or something bigger like a Mini.  Anything else I need to know? UK sales start in September with a price range of around £10,700 to £16,000. There's a 100bhp TwinAir to come later; acceptance of Chrysler as a luxury supermini brand might take longer.
Partnership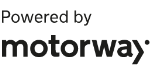 Need to sell your car?
Find your best offer from over 5,000+ dealers. It's that easy.
Watch this video of over 25 years of the Lancia Ypsilon: