Saab saga: Spyker files £1.9bn lawsuit against GM
Spyker is suing General Motors over allegations that they unlawfully killed a deal between Saab and Chinese investors.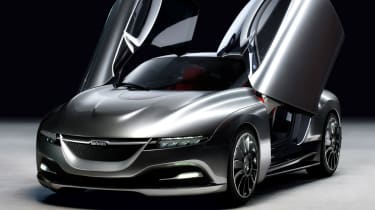 Spyker, the Dutch company that purchased Saab from General Motors back in 2010, has announced that it is filing a £1.9bn lawsuit against the international motoring giant on behalf of Saab – accusing GM of unlawfully killing a deal between them and Chinese firm, Youngman.
The figure of £1.9bn ($ 3bn) comes from the projections of what the company would have been worth by 2016, had the deal gone ahead with the company's plans to launch the new 9-3 on the company's new Phoenix platform.
Victor Muller, CEO of Spyker, kept Saab running until December 2011, when the company filled for bankruptcy. He attempted to attract investment from around the world, and got close to finalising the $ 140m Chinese deal with Youngman.
On close inspection of the deal, GM threatened that it would stop supplying technology and vehicles to Saab's owners – which would have left the company with its new Phoenix platform, but no 9-5 - which is based on GM's Epsilon II platform - and no engines.
GM currently operates a joint venture in China with state-run SAIC, and it didn't approve of the Youngman deal because it would 'run counter to the interests of its own shareholders'.
In Spyker's complaint to the United States District Court for Eastern Michigan, Victor Muller stated: 'GM never intended to allow Saab to compete with it in China. When Saab found a way to secure liquidity and continue as a going concern with the help of Chinese investors, GM was determined to scuttle the deal by any means necessary, including the publication of false information about its rights under the parties' contracts.'