Smart Roadster: Smart Roadster becomes an AC
AC Ace on sale later this year – with a conventional manual gearbox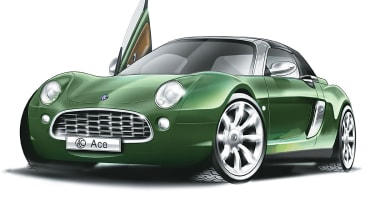 The Smart Roadster and Coupe, the manufacturing rights for which were acquired by British consortium Project Kimber, are to be revived under the AC Ace badge. Although the final elements of the project's investment package have yet to be finalised, it's expected that the Ace will go ahead and should be on sale in the UK and Europe by the second half of the year, with prices ranging from about £12,000 to £19,000.
The Ace won't just be a Smart with an AC badge. The car has been restyled by a team of freelance design consultants, including evo contributor Gordon Murray, and negotiations are underway with Mitsubishi to buy-in the new normally aspirated and turbocharged three-cylinder engines that will power the second-generation Smart ForTwo.
The only real gripe with the Smart roadster/coupe concerned the slow-shifting paddle-shift gearbox. That will be answered by a five-speed manual 'box, though the paddleshift will also be available in improved form.