Bloodhound LSR project stalls again – up for sale for the second time
The Bloodhound project has seen its fair share of financial turmoil, and it hasn't come to an end
The Bloodhound LSR project has once again hit financial strife as the project is now up for sale, again. It almost met its end in 2018, but British entrepreneur Ian Warhurst acquired the project before heading to South Africa for a successful round of testing. Following a year of pandemic-induced silence, though, the project has failed to reboot.
With both fundraising and the project timeline severely impacted by COVID-19, Warhurst is now looking for a new backer to help take the machine to its record breaking top speed.
> SSC Tuatara to re-attempt high speed run following controversy
He said: 'When I committed to take the car high speed testing in 2019, I allocated enough funding to achieve this goal on the basis that alternative funding would then allow us to continue the record attempts. Along with many other things, the global pandemic wrecked this opportunity in 2020 which has left the project unfunded and delayed by a further 12 months.' '...the only options remaining are to close down the programme or put the project up for sale to allow me to pass on the baton and allow the team to continue the project.'
A further £8m is required to equip the Bloodhound with its nammo monopropellant rocket and transport it back to the Hakskeen Pan in South Africa for full power runs. In order to meet the 2022 target, work will need to restart within the next few months.
The testing in 2019 proved that the Bloodhound has what it takes, with a monumental 628mph peak GPS figure exceeding the targeted 600mph. To achieve this, full afterburner was required for the run, firing the LSR across the Hakskeenpan with the equivalent of 54,000bhp. As you'd expect from such a groundbreaking piece of engineering, testing surfaced a few niggles, but the rare absence of wind proved it could be surprisingly stable at high speeds.
Partnership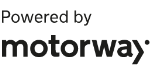 Need to sell your car?
Find your best offer from over 5,000+ dealers. It's that easy.
Alongside the Rolls-Royce EJ200 jet engine from a Eurofighter Typhoon, an additional cluster of rockets would be required to help it reach the magic 1000mph. Such a figure would eclipse the 763.035mph record set by Thrust SSC by quite some margin, firing it across the desert at 447 metres per second – that's enough to travel the length of a football field in 0.234sec, and the entire length of Wales (170 miles) in just 10 minutes. 
Bloodhound driver Andy Green said: 'After the horrible 2020 pandemic year we have all just experienced, the world needs a good news story, and Bloodhound is ready to deliver it.'