Suzuki Vitara S review - light, punchy Suzuki goes against the crossover grain
The Vitara S is one of the more entertaining options for family types forced to put a small crossover on the driveway
Recent jaunts in the latest Swift and the tiny Ignis have revealed there's more to Suzuki than the Sport models we've enjoyed over the years. Light weight and lively engines made them more fun than you might infer from their bare figures - not often the case these days in that section of the market.
Compact SUVs aren't traditionally the most entertaining of cars either, but with a 1.4-litre turbocharged engine (soon to be seen in the upcoming Swift Sport) and a supermini-style kerbweight despite an all-wheel drive transmission, is Suzuki's Vitara S an exception to that rule?
Engine, transmission and 0-60mph time
As mentioned above, the Suzuki Vitara S's 1.4-litre, four-cylinder turbocharged "Boosterjet" engine sees service in the latest Swift Sport. While we're yet to ascertain whether such a powerplant has merit in Suzuki's hot hatch - the previous model was the last naturally-aspirated hot hatchback on sale and a bundle of laughs with it - it seems altogether more appropriate for a car the size and shape of the Vitara.
It develops 138bhp at 5500rpm and 162lb ft of torque from 1500rpm. A six-speed manual transmission is standard fitment - as is four-wheel drive - while a six-speed automatic is also available. We drove the manual - a car that narrowly misses out on dipping under the ten-second barrier to 62mph (it does the sprint in 10.2sec) and tops out at 124mph.
Technical highlights
The Vitara S weighs in at 1185kg. In any other range than Suzuki's flyweight lineup, that would make it impressively free of mass, particularly for a car able to send power to all four wheels. A one-litre, five-door Fiesta is only around 20kg lighter, and while crossovers like the Renault Captur boast similar kerbweights, they lack all-wheel drive - basic, two-wheel drive Vitaras are another 100kg lighter still.
> Click here for our review of the Suzuki Swift Sport
What's it like to drive?
Hop from some rivals into the Suzuki's cabin and you might start to realise where the weight savings have come from. If you're a fan of soft-touch plastics and expensive-looking trim then steer clear, though the main touch points - wheel, gearlever, the Alcantara-faced seats - are pleasant enough and the driving position feels right.
Partnership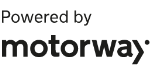 Need to sell your car?
Find your best offer from over 5,000+ dealers. It's that easy.
That low weight does make a difference on the road too - the Vitara has the kind of agility you expect from a supermini rather than a small SUV. There's a little more roll than you'd get in a conventional car, though that's to be expected and it couldn't be described as excessive. There's good grip and traction as well, the latter bolstered by the all-wheel drive system, and for a car with a vaguely sporty bias the ride is pliant - more so, in fact, than the Citroen C3 Aircross we drove in the same week.
"Snow" and "lock" modes can be selected from a knob on the centre console to send power to all four wheels, otherwise the car operates predominantly in front-drive mode to improve economy. A Sport mode can send extra power to the rear wheels depending on how aggressively you're cornering, though its effects are hard to detect on dry tarmac.
The steering feels like the weak link in the Vitara's dynamics. It lacks weight, which isn't a huge problem, but the lack of feedback and slightly imprecise responses are more of an issue - more precision and better loading would give the S a sportier edge without making it difficult for normal customers to drive in everyday conditions.
The Boosterjet engine's a better effort, and bodes well for the Swift Sport. It lacks a little aural character in this form - hopefully we'll get more induction and exhaust noise with the Swift - but it's responsive, pulls well from low revs and the six-speed manual has a quick and accurate shift. An easy one, too, thanks to a light clutch. The 1.4 does run out of steam at around 5000rpm, a thousand shy of the red line, but this may improve with miles. It's certainly economical for a petrol SUV, with figures in the 40s seemingly not difficult to achieve.
Brake pedal feel is a little soft for our tastes, but probably fine for the car's target market. The whole car is fine for its target market, in fact, but like the other Suzukis we've driven recently, and unlike many of its rivals, there's a sense in the Vitara S that someone in the company has driving aspirations beyond the school run and supermarket car park.
Price and rivals
£23,249 does seem a bit much for something wearing a Suzuki badge, but you are getting a reasonably substantial car for that money and one bustling with toys too, from keyless entry and adaptive cruise control to LED headlamps, standard navigation and of course, all-wheel drive. You can't get that on the aforementioned Capturs and C3s and you'll pay more for 4x4s from the class above - the cheapest four-paw Skoda Karoq is the wrong side of £25k, and an all-wheel drive Qashqai over £28k.