New entry-level Tesla Model S 60 brings added affordability to electric car
Wi-Fi update can bring more performance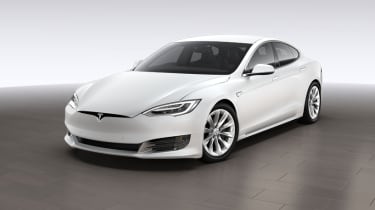 Tesla has announced a new entry-level 60 and 60D variant of its Model S electric car. Starting at £53,400 for the 248-mile range Model S 60, the facelifted car is still capable of a 5.5 second 0-60mph time.
A software update which can be carried out over the air can bring added performance to the car, as the 75kWh battery pack is the same in the 60 and 60D models.
>Read our Tesla Model S review
Also standard with the new Model S is Tesla's autopilot self-driving software, which like the active cruise control systems found in the BMW 7 Series and Mercedes S-Class, can control the car autonomously on the motorway.
Inside the Model S gets a centre console update, new look phone charging dock and new optional interior finishes. The exterior is also changed, with a Model X style front fascia and redesigned rear diffuser.
The car can be specified now from Tesla's website