Toyota Aygo Crazy
Motor giant builds 200bhp mid-engined supermini
Has Toyota gone crazy? Quite possibly. This pastiche of Nissan's Micra 350SR certainly defies obvious logic; we failed to come up with a single level-headed reason why Toyota may have built it, but then that's probably the point. The Aygo Crazy (geddit?) is a one-off project car constructed just for fun, to show us what the company can do when let off the leash.
Trouble is, Nissan has trodden this path already, and while the RML-built Micra was as cool as the loony-tunes Metro 6R4 Group B rally car of the mid-'80s, the Crazy, with its heavy-handed body kit and schoolboy graphics, looks, well, just a bit naff in comparison. It lacks the Micra's V6 firepower too, instead using a 1.8-litre VVT-i MR2 engine, tuned and turbocharged, but still only pushing out a relatively disappointing 200bhp and 240lb ft.
The engine sits behind you in the space formerly occupied by the rear seats and boot, and it drives the rear wheels. This means you get excellent traction off the line and a rather awkward weight distribution. Combine that with a short wheelbase, a very shallow maximum steering angle, no traction or stability control, no ABS and wet roads and you have something that will have you living on the edge of your nerves the first time you take the wheel. But having said all that, when you do get a handle on it, when you relax a little and learn to ignore the disapproving stares from other road users, it's actually quite a hoot.
The clutch is heavier than normal, but not massively so, and the steering and brakes (328mm discs and four-pot Brembos up front) both have a surprising amount of feel. The engine may not be the last word in performance, but it is responsive and linear, and on a damp road it's easily strong enough to spin-up the rear wheels when you're feeling brave. You can't take liberties – the smallest mistake would be heavily punished – but you can hustle along, exploiting the clearly signalled limits without stepping over the line. Like the mk1 Clio V6 it demands your total concentration, and that makes for either an absorbing challenge or a terrifying journey, depending on your level of skill and confidence. We're sure that, just like the Clio, it would be much less demanding on dry tarmac, but the terrible weather we've endured this summer gave us no opportunity to find out.
Partnership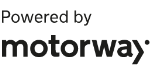 Need to sell your car?
Find your best offer from over 5,000+ dealers. It's that easy.
Being so close to the oily bits means it's fully cacophonous inside when pushing on, but with the engine volume so high it ought to be more harmonious. The tweetering turbos are fun, audibly frittering away unwanted boost every time you lift off, but the rest of the time its just noise, and that's a shame because a car like this should induce smiles rather than grimaces.
I really tried to like the crazy Aygo. The mk2 Clio V6 is an all-time favourite of mine and some of that car's spirit is replicated here, but despite enjoying some focused, indulgent moments behind the wheel, I always felt embarrassed trying to potter inconspicuously through a town centre. The Crazy is rumoured to have cost Toyota around £100,000 to build, or to put it another way about four times the original retail price of a Clio V6. We may not have realised it at the time, but that Renault was an absolute bargain.
Specifications
| | |
| --- | --- |
| Engine | In-line 4-cyl, 1794cc, turbo |
| Max power | 200bhp @ 6700rpm |
| Max torque | 240lb ft @ 3600rpm |
| 0-60 | 5.7sec (claimed) |
| Top speed | 127mph (est) |
| On sale | No |