Volkswagen Corrado VR6 - review, history and specs
The Volkswagen Corrado Golf-based coupe was more than the sum of its parts and came into its own with V6 power in VR6 guise
Somewhere in the hierarchy of things that draw us to a particular car, in amongst the obvious stuff like performance and styling, you might find creative and interesting engineering solutions. There's just something about a particularly clever mechanical workaround to a given problem that appeals to the car bore, isn't there?
For VW in the early '90s, the problem was one of power and packaging: how to combine the power of six cylinders with the compactness of four. The Corrado, built on the mk2 Golf platform, had arrived in 1988 as an upmarket alternative to the Scirocco, replacing it entirely four years later. At launch, the quick version was the supercharged four-cylinder G60 with 158bhp, but in 1992 things got rather more interesting with the arrival of the VR6.
'VR' stands for V-Reihenmotor, which translates to V-Inline, describing both vee and inline cylinder layouts. That is, of course, contradictory. The unit is actually a very narrow-angle V6, displacing 2861cc, with two offset banks of cylinders at 15 degrees to one another. Unlike a conventional V6, but exactly like an inline six, there's just one cylinder head.
The result is a six-cylinder engine that's both much narrower than a typical V6 and shorter than a straight six. In fact, it's more comparable in size to a four-cylinder than a six, which meant it could slot easily into a Golf floorpan. A creative and borderline ingenious engineering solution.
Good for 190bhp and 180lb ft of torque, the VR6 unit could haul the Corrado to 62mph in a claimed 6.7 seconds, which is more than respectable in 2016 but in 1992 must have seemed very rapid indeed. Suspended by MacPherson struts at the front and trailing arms with a torsion beam at the rear, it borrowed major suspension components from the mk3 Golf and drove its front wheels. Built by Karmann at its now-defunct Osnabrück plant, the Corrado VR6 was an instant hit with the motoring press. It was also the car that a generation of teenagers and young adults aspired to own. Today, more than two decades on, enthusiasm for the Corrado VR6 is just as vibrant.
Partnership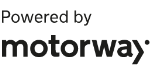 Need to sell your car?
Find your best offer from over 5,000+ dealers. It's that easy.
This particular car, owned by Darren Pumfrett, is one of 500 Storm models. The UK-only Storm was a 1995 run-out special edition. It came in one of two colours, Mystic Blue or Classic Green, and featured 15-inch BBS Solitude alloy wheels, a fully-specified cabin with leather upholstery, and a handful of red Storm badges.
'I was a Ford man originally and had no end of XR and RS models,' says Darren. 'Then one day my mate had a Golf VR6 for sale and I bought it. With 130,000 miles on it, the Golf felt like a Ford that had done 60,000 miles. That's how I got into the VW scene. I bought the Corrado five years ago and in that time I've only put 3000 miles on it. It's up to 128,000 now. I only really use it for shows and car meets.
'The Corrado gets so much respect on the road. It's nothing very special, but because you see so few of them it gets loads of attention. I had one gentleman chase me down in his Porsche 911 Turbo. I pulled over and he asked me if I wanted to sell it. He said he had one years ago and he pined to own another one.'
Today it looks small and pert, sitting high on its springs, its wheels lost in the arches. The glasshouse profile is very similar to the earlier Scirocco's, which does age the Corrado without detracting from its handsome proportions. The cabin doesn't quite have the over-engineered quality that defined certain German cars of the late '80s, but compared with a Ford or Vauxhall of the era it's in a different league. The dashboard architecture is very simple, and with black leather it is a rather sombre environment, but the seats still feel plush and on the move there aren't the irritating squeaks and rattles that you find in many 20-year-old cars.
With so much wheel-travel and such doughy tyre sidewalls, there's a languid, lazy quality to the low-speed ride. It doesn't smother imperfections in the road surface like an old Citroën, but there's none of the oversprung firmness that afflicts so many modern cars. What really is remarkable, though, is the way the Corrado straps itself down at higher speeds, as though the body has dropped two or three inches closer to the road. It becomes really well controlled with none of the floatiness that those exaggerated wheelarch clearances might hint at.
The steering isn't as slow as expected – there are 3.1 turns lock to lock – and the weighting is really natural. Once you've turned into a corner and the chassis is loaded up, the helm becomes delicate and feelsome. There are a number of individual dynamic behaviours immediately after initial turn-in, but they seem to happen in one cohesive motion.
First, there's the roll. The car tips over onto the outside front tyre, forcing it hard into the road surface. That's when the forces find their way faithfully back to the helm, which loads up beautifully and paints a detailed picture of the grip levels across the front axle. Immediately, the rear axle loads up, too. It doesn't step out, not in normal driving anyway, but you can feel it take an attitude. You're also aware of the outside rear tyre edging up to the limit of grip at exactly the same rate as the outside front. The Corrado has balance and in that moment it feels tremendously well poised, neither understeering nor oversteering, just arcing through the corner right on the limit of lateral grip. Turn into a bend with some enthusiasm off-throttle and the rear end will, naturally, try to overtake the front, but it takes a series of deliberately clumsy inputs to provoke it.
Modern Volkswagen group cars are much safer at the limit, pushing into steady understeer rather than allowing the rear axle to chase the front. This Corrado predates that group-wide edict and it's all the more engaging because of it. This particular car is running fresh Dunlop SP Sport tyres, which serve up good grip without completely neutering the delicate handling balance. The very linear way the torque builds also means the front axle finds very strong traction, even on a damp road. In fact, it took everything the 2.9-litre engine could offer from second gear onwards.
From as little as 2000rpm, the VR6 starts to pull really well. With quite long gearing – second will see you beyond 60mph – straight-line performance is hardly earth-shattering, but there's enough torque to pull each gear with a certain muscularity. It revs cleanly and smoothly and at 4500rpm it fizzes with so much energy that you feel as though it's about to smack into the rev-limiter. It gets going again through the final dash to the 6500rpm red line, at which point it revs with such an intensity that you'd swear the crank was spinning well beyond 8000rpm.
The gearshift has much of the tightly sprung, oily-slick action that drivers of more recent Volkswagens will recognise. It seems to pivot right beneath the visible part of the lever, too, which gives it a much shorter and more direct throw than the contemporary mk3 Golf VR6, in which you had to enlist the help of rear seat passengers to select second and fourth gears.
The long gearing, the body movement in cornering and, well, the advancing age of the car all demand a fairly relaxed, unhurried driving style today. The VR6 is a car that would rather be stroked along than hustled like a modern hot hatch, but I can well believe that in period this was a car that could be thrashed like the best of them.
With an aftermarket Milltek exhaust, this particular car is chased up the road by a soulful six-cylinder howl. What really counts, though, is that with every squirt of acceleration you're reminded of the unusual slice of exotica that lies beneath the bonnet. It really is very characterful.
Sadly, the day of the narrow-angle V6 has long passed (although the Bentley W12 and Bugatti W16 engines employ a similar philosophy to this day). The four-cylinder turbo is far and away the configuration of choice in real-world performance cars these days because turbocharging as a technology has matured. Today's engineers are just as motivated by efficiency as by raw power, too, which favours turbocharging even more. This industry-wide homogenisation of power units is eroding variety and individuality and the Corrado VR6 neatly demonstrates just what a pity that is.
Things were very different in the Corrado's day. In the mid-90s, and even into the middle of the last decade, sports coupes and hot hatches were powered by a diverse range of engines, from supercharged four-pots to 90-degree V6s, high-revving screamers and even rotaries. It was actually possible to arrange a sizeable group test several years ago without repeating an engine configuration once. The VR6's unusual engine layout was therefore less notable back in the day than it is now.
But there was another feature of the Corrado that was perhaps even more noteworthy: the self-deploying rear spoiler. The neat aerofoil extends at 45mph and retracts at low speed, although there's also a button next to the steering column so you can extend it to achieve the full peacock effect at will. Volkswagen claimed it cut lift at high speeds without impairing rearward visibility in town, but it was really just a bit of fun as much as it was a piece of functional apparatus. 'My dad had a Corrado and I used to sit in the back watching the wing go up and down,' says photographer Dean Smith, neatly expressing how exciting that spoiler was to a young mind two decades ago.
Corrados of all flavours are few and far between in the classifieds, with VR6s even harder to find. Storm models such as this one, meanwhile, were rarer in period and today owners tend to build up a waiting list of prospective buyers over time, which means spotting one for sale is even less likely. £5000 is the entry point to a VR6 today, rising to £8000 for the better examples. For a bonafide modern classic, that doesn't seem at all unreasonable. For a car that drips with character, one that defies the modern-day four-cylinder turbo hegemony so brilliantly and that drives so sweetly, it actually seems like a bit of a steal.