Volvo and Polestar to enter V8 Supercars championship
Volvo will enter a Polestar Racing S60 in the Australian V8 Supercar championship on the back of Swedish Touring Car Championship success.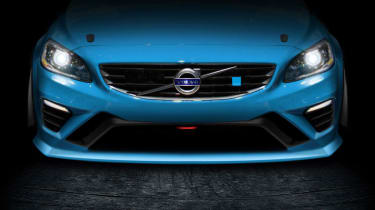 Think of Volvo in motorsport, and you will probably think of the legendry 850 T5 estate, entered into the British Touring Car Championship in 1994. Volvo has enjoyed success in touring cars over the years, and under the guise of Polestar Racing, the works team will seek success in the Australian V8 Supercars championship from 2014.
Volvo's decision to go racing in Australia was in part aided by the new 'Car of the Future' strategy introduced to the race series, creating potential new cars and events, as well as reductions in the costs of running a team.
Search through more than 500 V8-engined cars on evo Cars for Sale
Volvo Australia will team up with the company's international motorsport division Polestar and Garry Rodgers Motorsport – an already well-renowned V8 supercars team – to create Volvo Polestar Racing Australia for the 2014 season.
Volvo has had previous experience in Australia. The 1986 Australian Touring Car Championship was won by Robbie Francevic in a Volvo 240T, and the 1998 Bathurst 1000 saw Rickard Rydell win behind the wheel of an S40.
The timing of the announcement co-insides with the release of the S60 Polestar road car in the Australian market later this month, which is very closely related to the V6-engined S60 we drove earlier in the year.