Zenos E10 S review - price, specs and 0-60 time
First impressions of what promises to be something very special indeed
Unless you've been living under a rock for the last year or so, you'll know Zenos is Britain's freshest new sports car company. Founded by Ansar Ali, Mark Edwards and Chris Weston (three men with vast combined management and engineering experience from their time at Lotus and Caterham), their objective has been to create an original and affordable family of sports cars.
The E10 S is a turbocharged, lightweight, 'step-in' mid-engined two-seater. It sits above the entry-level normally-aspirated E10, but both cars share the same innovative chassis structure and distinctive bodywork. Aimed at enthusiasts who want a car that offers accessible, exploitable fun on the road, yet also thrives on track, the rear-drive E10 S promises to satisfy capable hands, but look after those who are new to lightweight sports cars.    
Engine, transmission and 0-60 time
Zenos have a powertrain supply deal with Ford, so the E10 S uses a turbocharged, 1999cc, 16v turbocharged, four-cylinder GDTI EcoBoost engine. Developing 250bhp@7000rpm and 295lb ft@2500rpm, Zenos claim the 725kg machine can hit 60mph from a standstill in 4.0sec and power on to a top speed of 145mph. The E10 S is offered with a 5-speed manual transmission and open differential as standard, or an optional 6-speed manual transmission (£1495). A limited-slip differential is offered as an option.
Technical highlights
The most interesting area of the Zenos E10 S is its lightweight structure, which uses a central extruded aluminium beam together with a tub made from recycled carbon fibre and a thermoplastic honeycomb core for lightness and rigidity. The tub sits over the E10 S's spine rather like a saddle and creates a cockpit that's reassuringly protective yet invigoratingly open to the elements. The vestigial aeroscreen maximises the intensity of the driving exprience, but fitting the optional (detachable) full-width windscreen allows you to cruise at motorway speeds with minimal buffeting.    
Partnership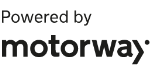 Need to sell your car?
Find your best offer from over 5,000+ dealers. It's that easy.
Featuring double-wishbones all-round, the E10 S's front-end also has inboard pushrod Bilstein dampers mounted to the alloy beam and kept from harms way in the event of a typical trackday-style accident. Affordability is a cornerstone of the Zenos approach, so the bodywork has also been designed with 'sacrificial' sections in order to be easily replaceable in the event of an accident.
What's it like to drive?
In a word, impressive. There's always a tendency to want to liken something new to something familiar, but the Zenos delivers a driving experience that's genuinely distinct from that of a Caterham Seven, Ariel Atom or Lotus Elise. Of course there's an inherent sharpness and urgency that all low mass, low-slung two-seaters share, but the E10 S has a satisfying blend of meaty control weights and planted precision that gives you tremendous confidence and trust in its responses. The anvil-like integrity of the aluminium spine definitely gives a rare sense of solidity, but there's a deftness and agility that makes threading the E10 S along a great road addictive and satisfying in equal measure.
The driving position is low and snug, with little of the perceived vulnerability you feel in a more exposed car such as an Atom or Seven. The interior is sparse with lots of exposed plastic, and as such lacks the aesthetic appeal of the Atom's lattice tubing or the Elise's bare aluminium tub. A pair of configurable electronic displays are both stylish and surprisingly legible. With the optional windscreen fitted the cockpit is uncannily tranquil, to the point you can get away with just wearing sunglasses. It's interchangeable with an aeroscreen more suited to trackdays. There's no heater, but the seats are heated - a neat, simple and lightweight solution - so you do have some creature comforts, although during our wintry, sub-zero foray to the North York Moors we found our legs and feet in particular got very cold. 
The steering is weighty, but stops short of being overly hefty. It's rate of response is spot-on, each nudge of the 'wheel eliciting just the right reaction from the front-end. There's tons of grip to lean on, and equally generous reserves of traction, but you can always feel how much you're using and how much remains in reserve, so getting to know its limits is a tactile process rather than an uncomfortable leap of faith. Likewise the brakes a brilliantly feelsome, with great power and progression. That's essential given the absence of ABS, but even in cold, damp conditions there are no nasty surprises.
Ride-wise the E10 S is firm enough to feel alive and immediate, but supple enough not to be tied in knots by a bumpy road. Our moorland test route has the capacity to undo a car's damping, but the E10 S coped with everything we threw at it, never once feeling twitchy or nervous, even when traversing icy mid-corner rivulets of meltwater. 
The engine feels keen to rev and extremely strong from low revs right the way through to 7000rpm. With so much torque on-tap it makes effortless progress, be it on the motorway, where a mild squeeze of the throttle in 6th gear brings a satisfying shove of acceleration, or on a fast A or B road, where you can make swift progress by smoothly stroking along in the higher gears. Crucially, though, if you fancy working yourself and the E10 S harder it's more than happy to up its game. You can have some fun in this car, no question.
We wanted to be the first to bring you driving impressions of the E10 S, which meant our plans were somewhat at the mercy of the weather. In the end we didn't have an opportunity to conduct a meaningful test of the E10 S on track, but we'll revisit it in the coming weeks and report back with a track test and video.
Rivals
The Ariel Atom, Caterham Seven and Lotus Elise are the established British sports car brands Zenos is competing against. The latter two cars offer full weather protection, so are perhaps closer in spirit to the forthcoming Zenos E11 that's currently in development, as it will feature doors and a removable roof.   
Price
The E10 S starts at a base price of £29,995, but our test car features £5500 of options. The most significant of these are the interchangeable heated windscreen (£1695), 6-speed gearbox (£1495) and uprated Alcon brakes (£1195). Add the heated seat (£195), 4-point harness (£165), removable steering wheel (£295) and Soarin' Blue Premium Paint (£500) and you arrive at £35,535.